Login to you Lazada Seller Center and select My Account > Profile on left menu bar.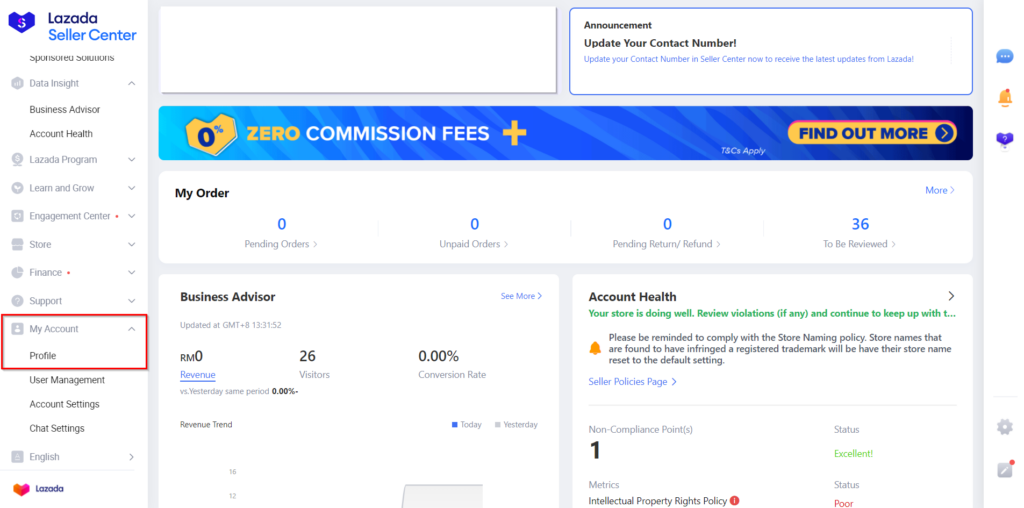 2. In the General tab, select "Bank Account" tab.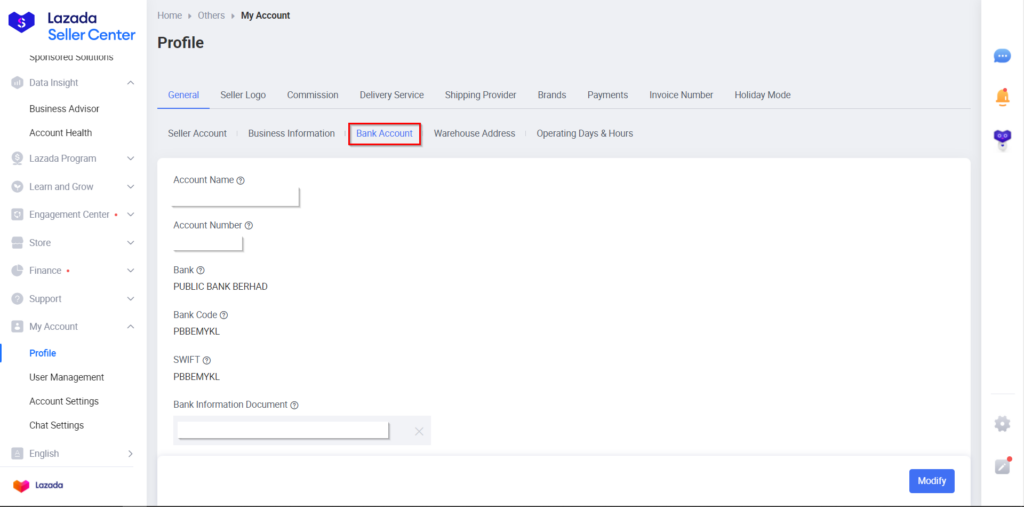 3. Click on the "Modify" button to edit the existing bank details.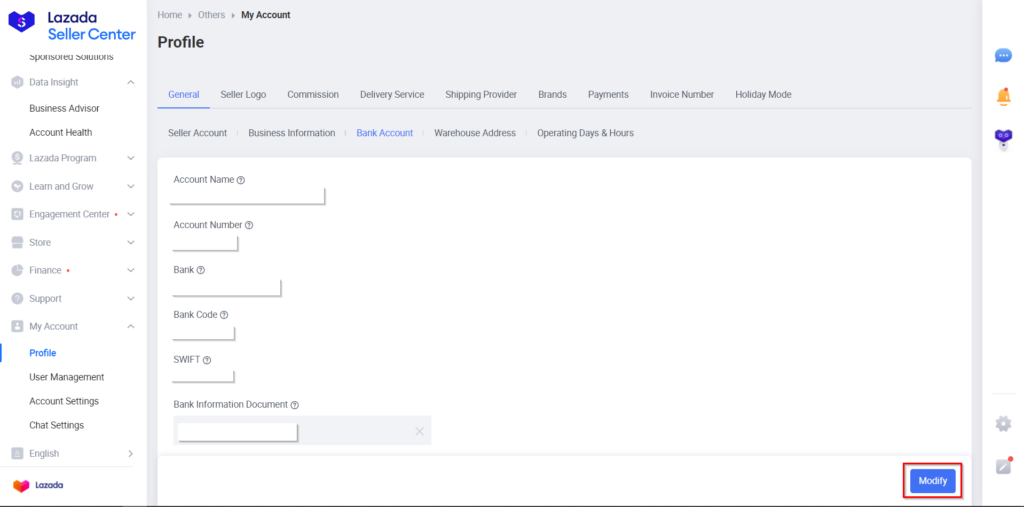 4. Update the fields with your new bank account details. After that click on the "Submit" button.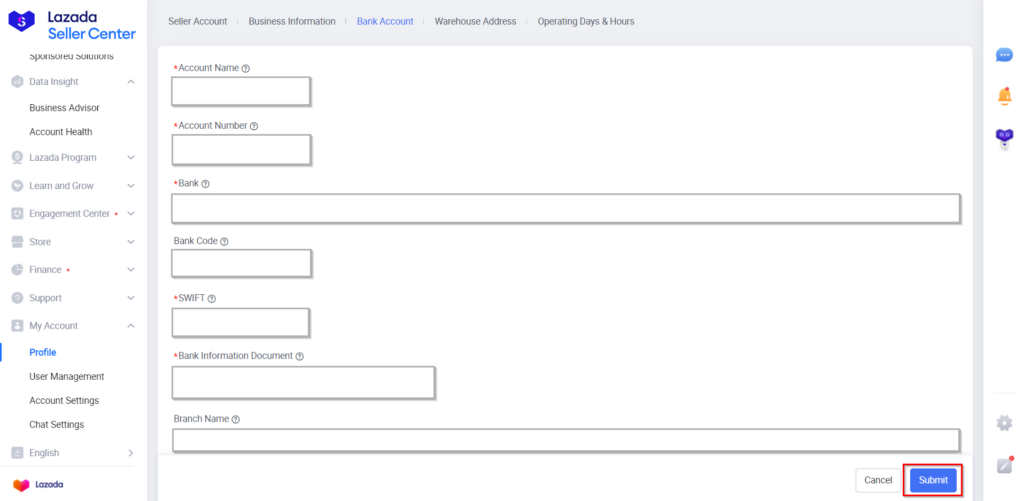 5. After click on the submit button, you need to verify your account by send the OTP. You can select via SMS or via email address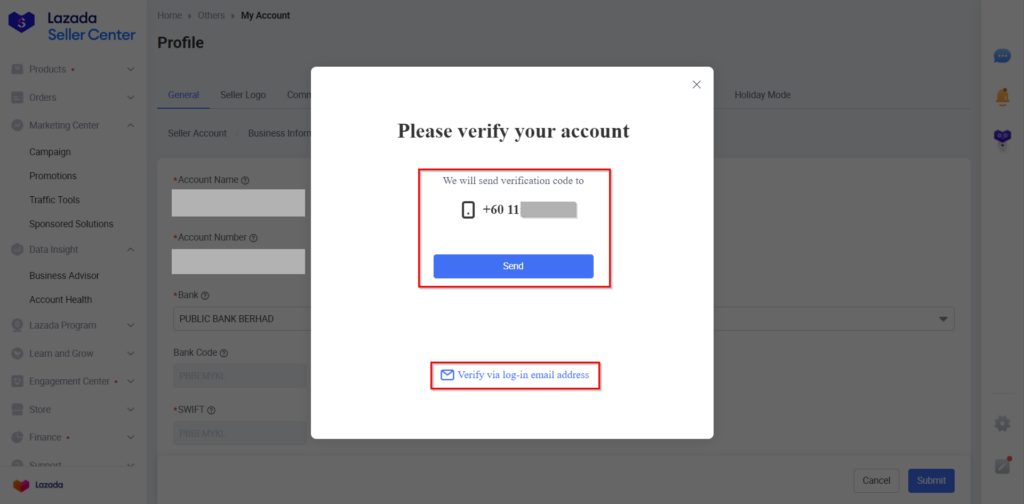 6. After verifying the OTP, Lazada will take 1-5 workings days to change the bank accounts.