How to solve receipt printer not working in Autocount issue? #
Step 1: In desktop, go to "Start", search for "Services".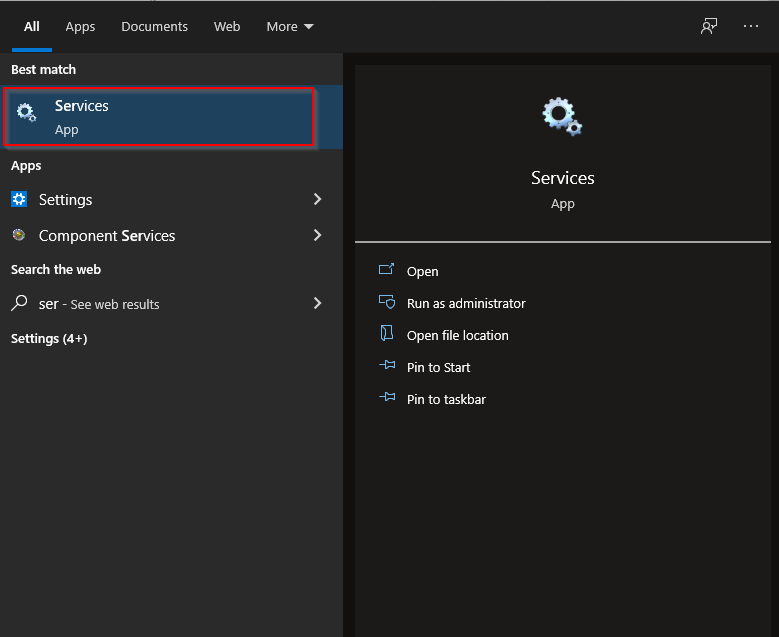 Step 2: Look for Autocount FnB API or Autocount POS API.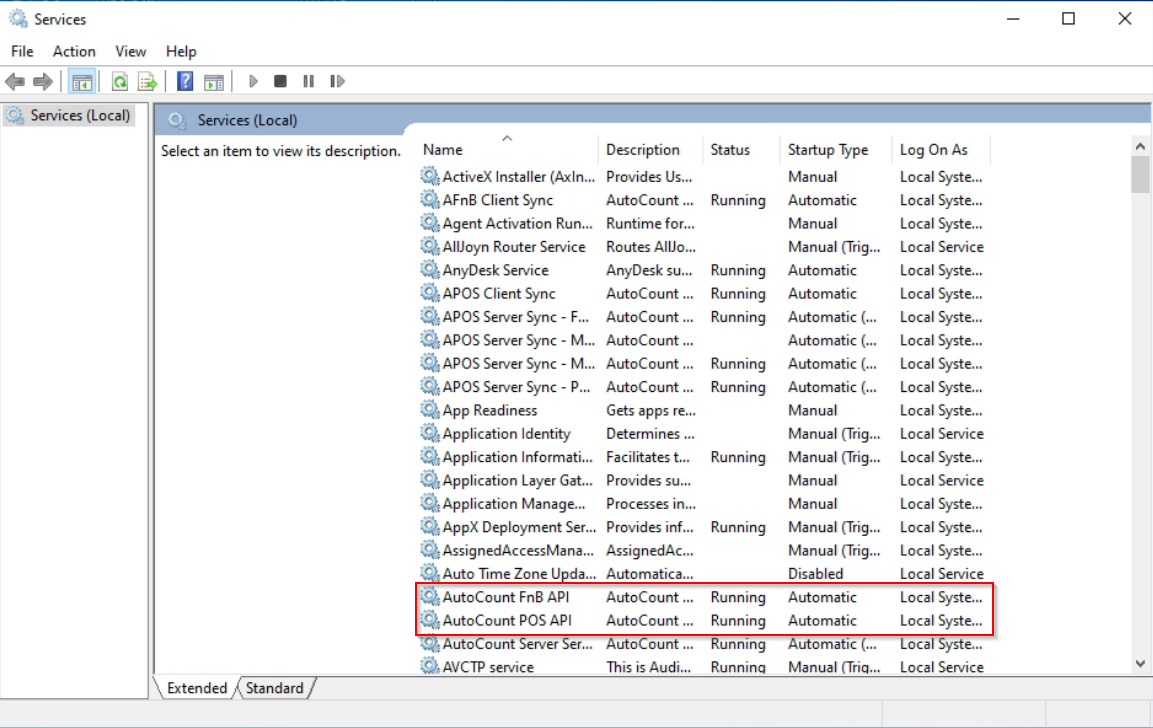 Step 3: Check the status of Autocount FnB API and Autocount POS API. Make sure any one of them is "running".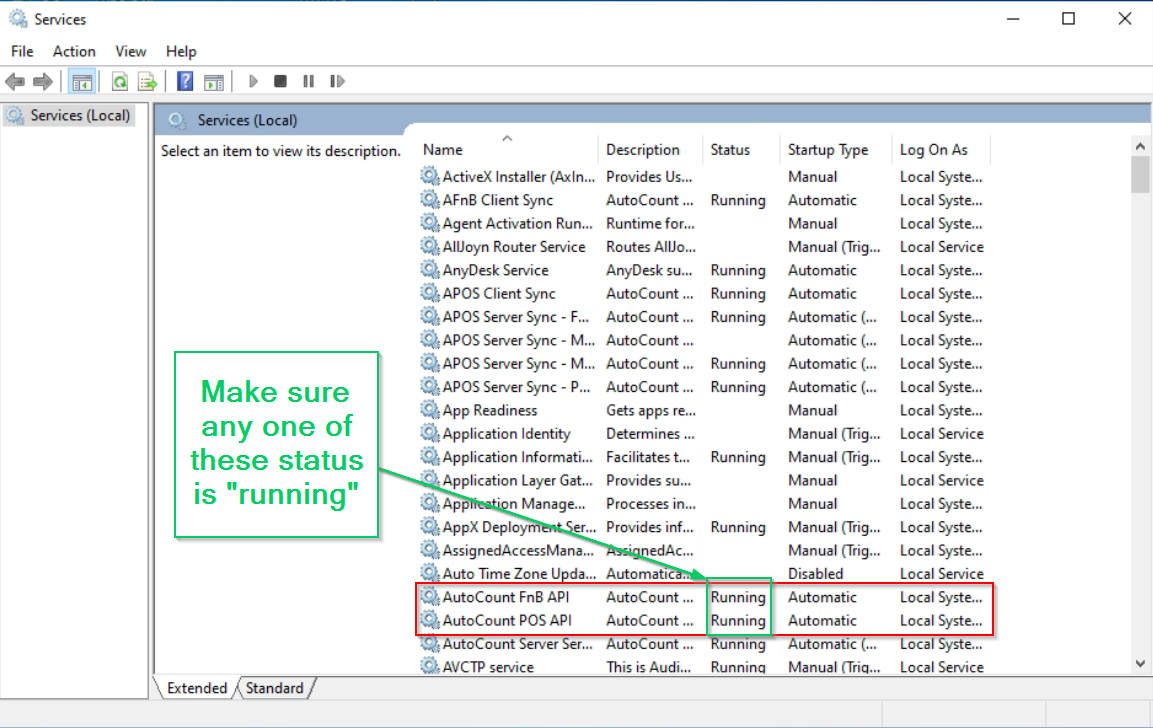 Step 4: If none of them are "running", right click on Autocount FnB API or Autocount POS API. Go to "Properties".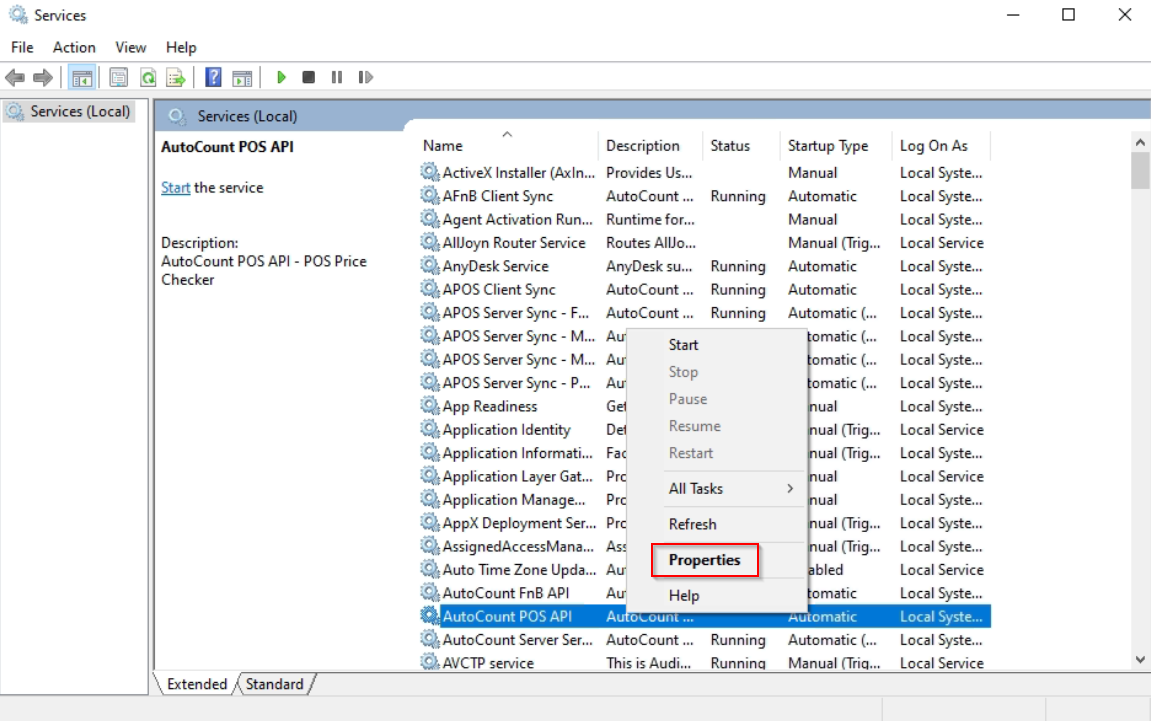 Step 5: In the Properties window you have opened, make sure the "Startup type" is "Automatic". Then, press "Start".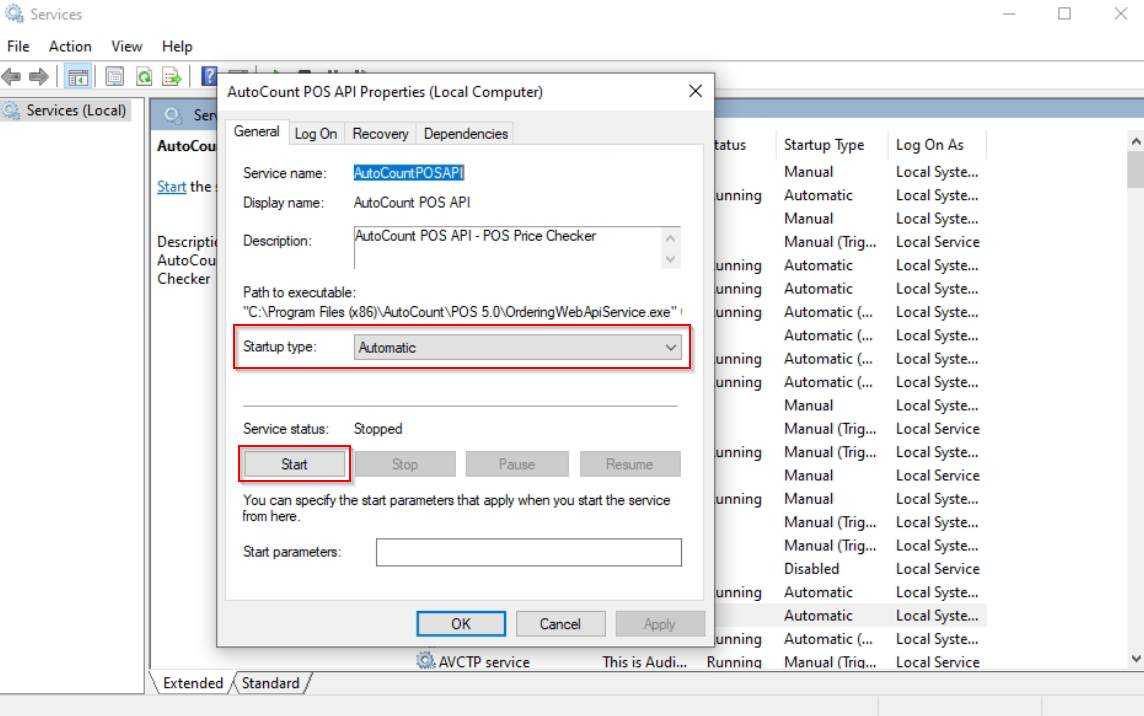 Step 6: After finish loading, the "Service status" will change to "Running". Press "OK" and check whether your receipt printer is working now.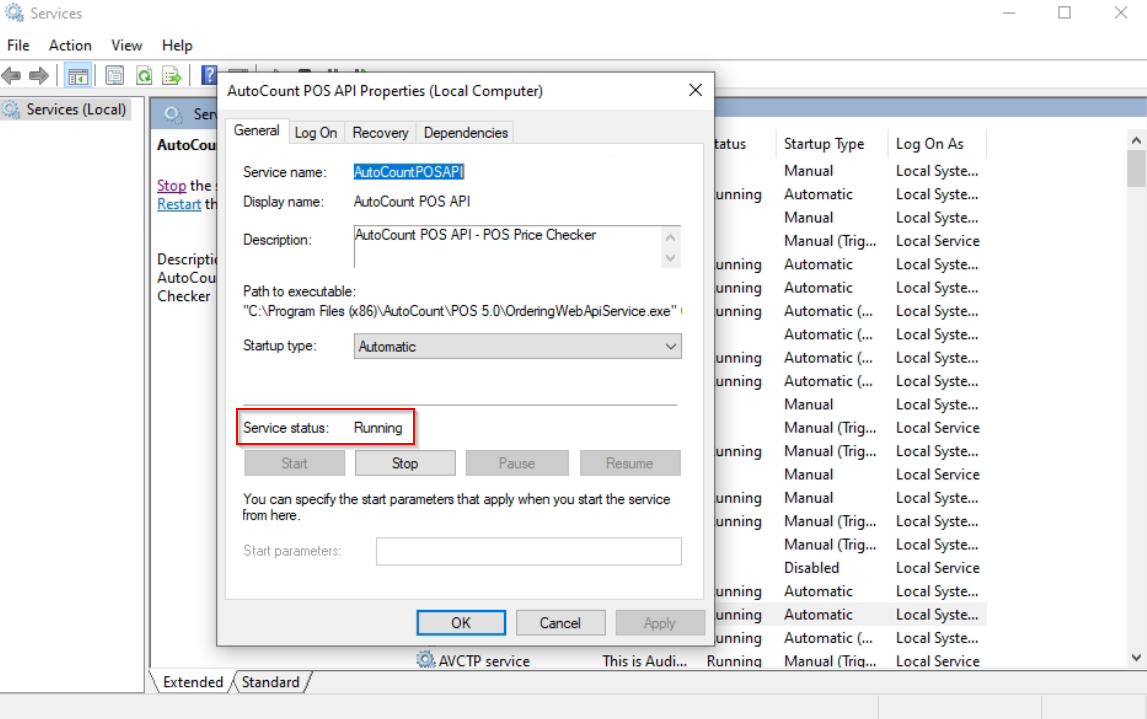 Optional Steps (If problem is not solved) #
Step 7: In the same Properties window, go to "Recovery" tab.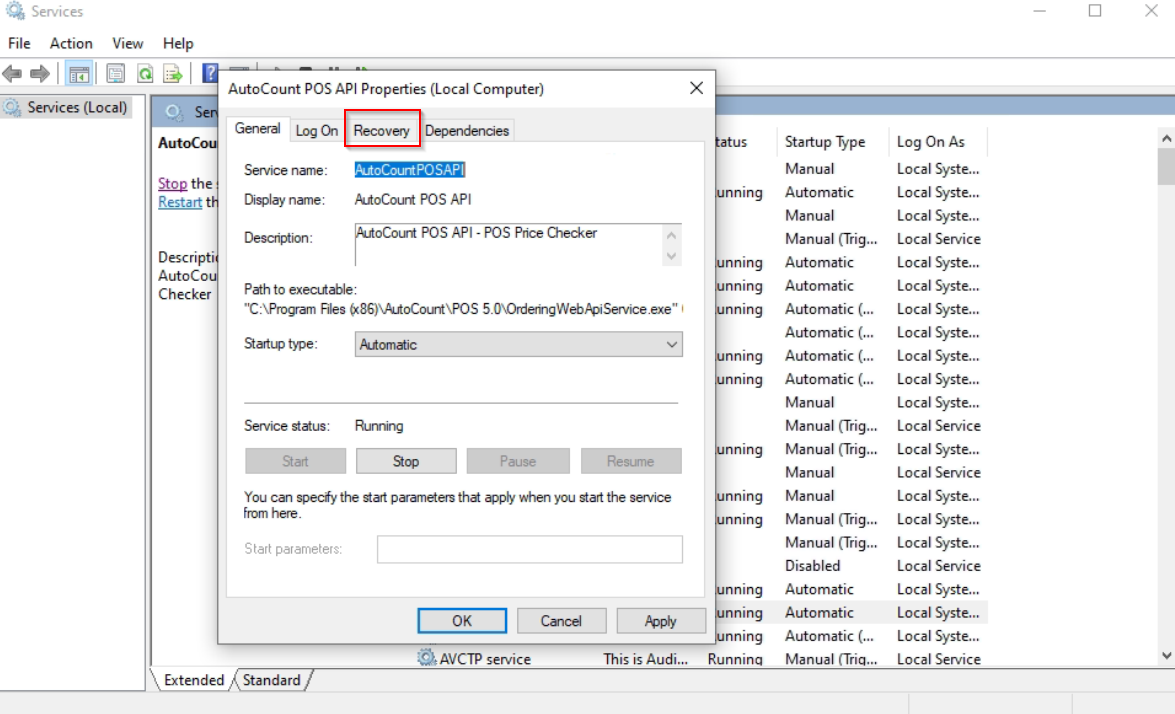 Step 8: Choose "Restart the Service" for "First failure", "Second failure" and "Subsequent failures".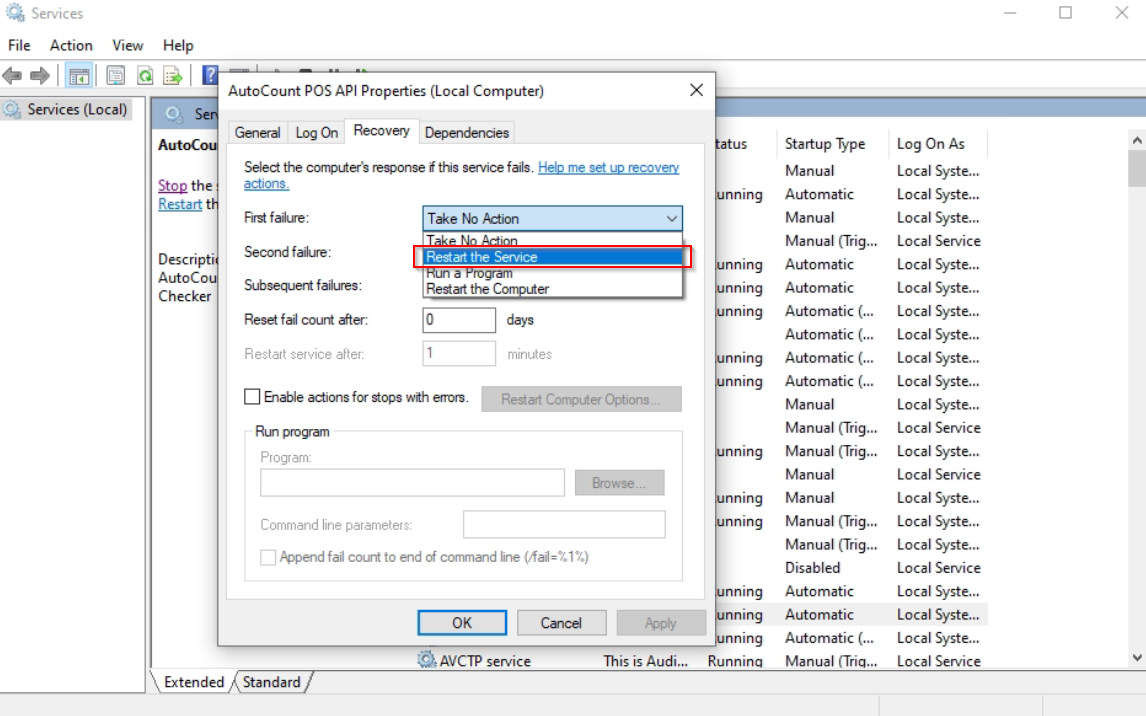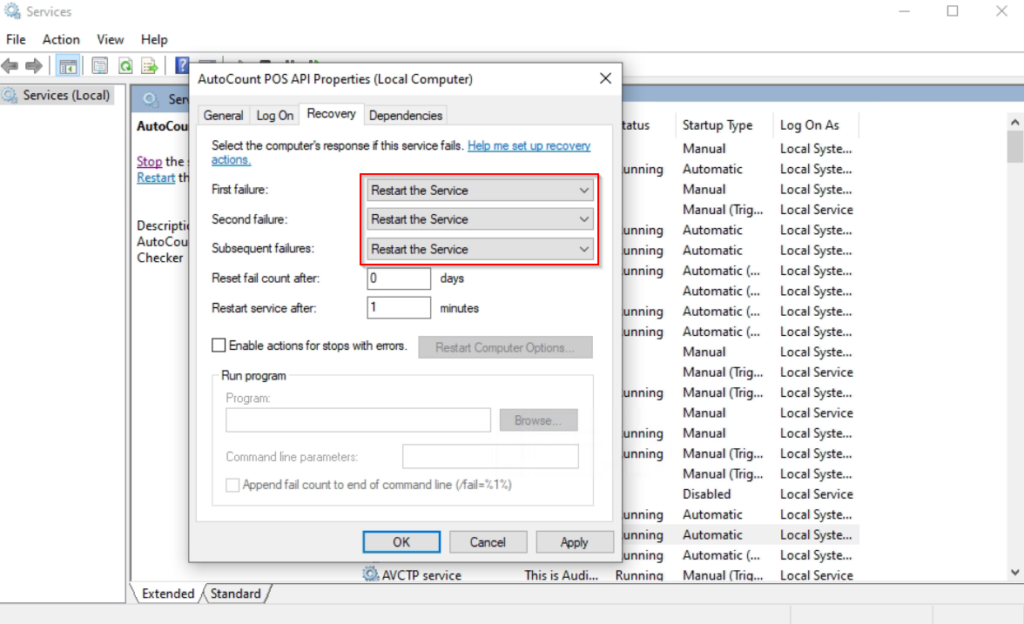 Step 9: Press "OK". Your receipt printer should be working now with Autocount.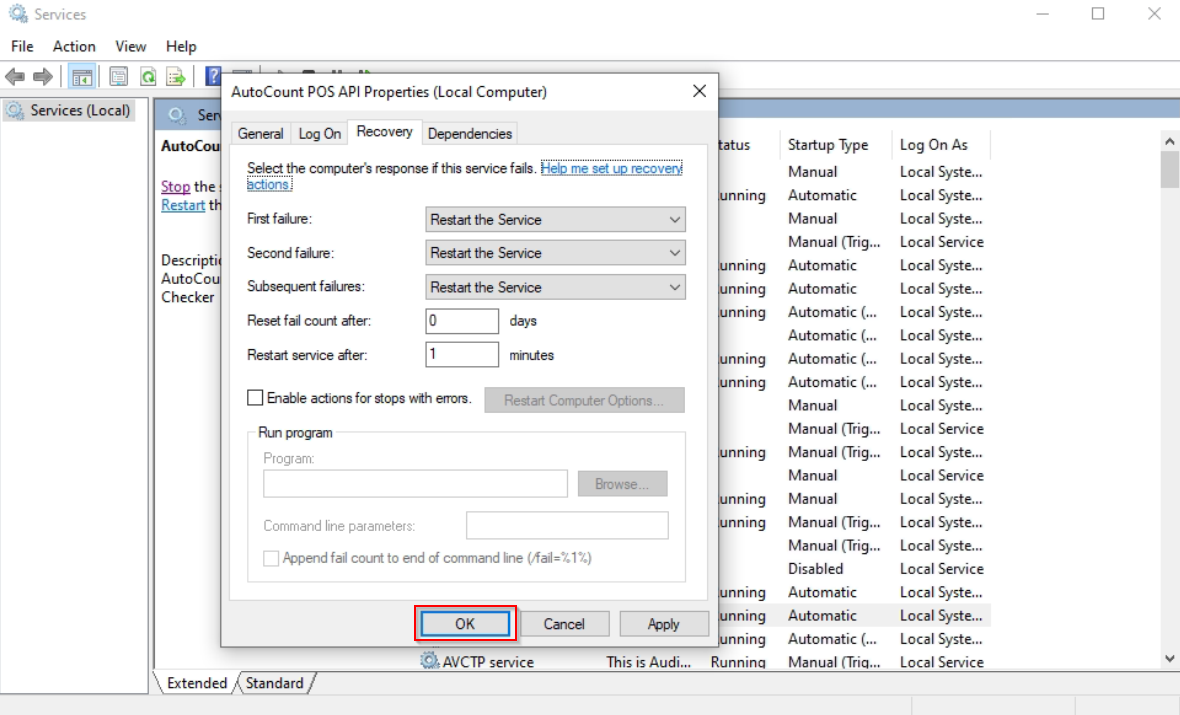 Credits: Webstation.my
Related Posts: How to Attach Account Book in AutoCount?