How to Add New Product & Publish to Shopee (with variant) #
Insert Product Information #
Step 1: Navigate to Products menu and go to Shopee Listing.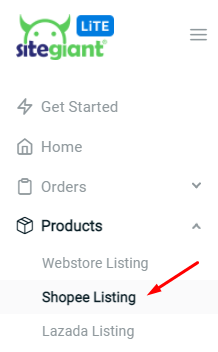 Step 2: Click on 'Add Product' from the right top.

Step 3: Enable status for the 'Product had variants' and fill up the basic information

Upload Product Images #
Step 1: Upload your product images here. (Recommended: Image size less than 2MB).

Select Categories & Attributes #
Step 1: Choose the Categories, and fill up the Attributes.

Set Up Product Variants, Price & Stock #
Step 1: Insert the Option Name and add Option Value.

Step 2: Fill in the details for the product variants.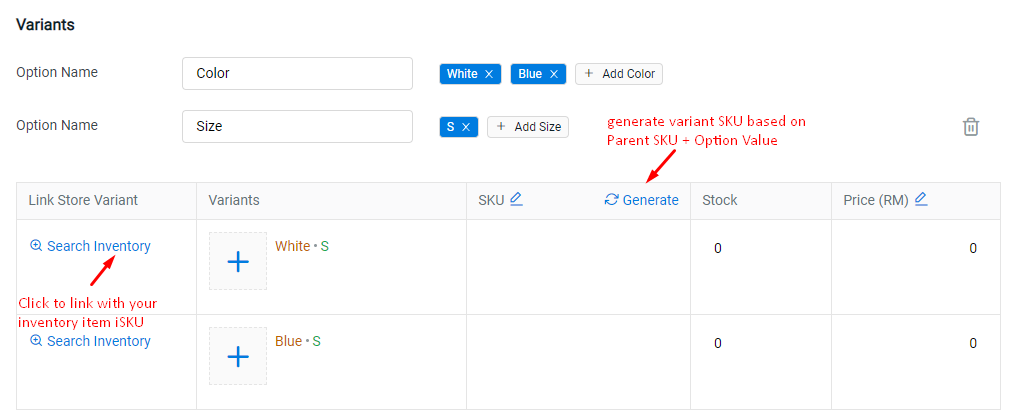 Step 3: Enable the Shopee Promotion status, if you wish to set promotion price for the variants.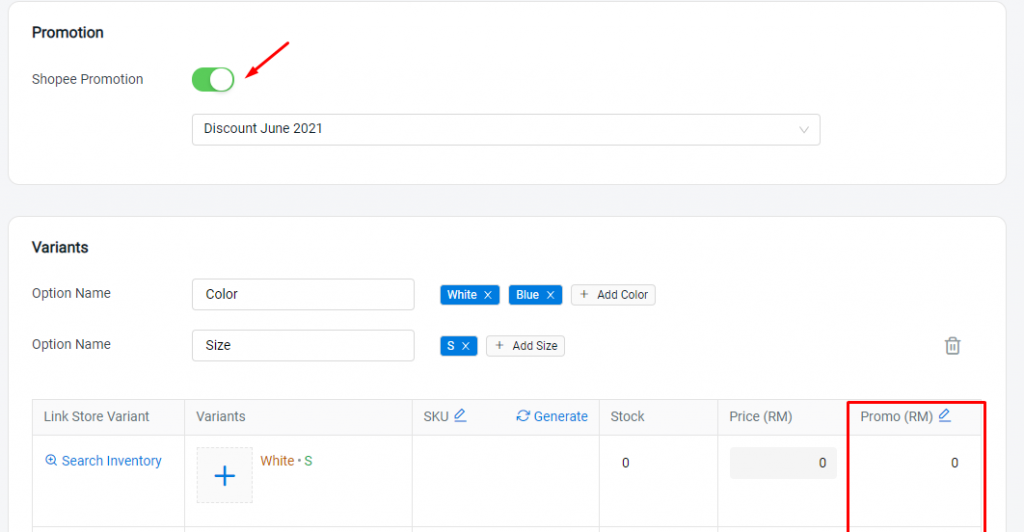 Step 4: Enable Wholesale Product status to set wholesale price.

Enable Shipping Details #
Step 1: Insert the Weight & Dimension of product. Then, enable the Shipping option.

Step 2: Enable Pre-order if you require more time to ship the product.

Lastly, click on the 'Save & Publish' button on the right top to sync the product over to Shopee seller center.
For Latest Guide: Click here
Credits: SiteGiant Lite