What is the Use of the AutoCount Template? #
The use of this import template is to transfer files from another device or another Program into AutoCount Accounting System. The steps is a bit complicated but if you follow the steps you should be able to do it easily.
The Steps to use the AutoCount Template #
Step 1: Open the template that you want to use.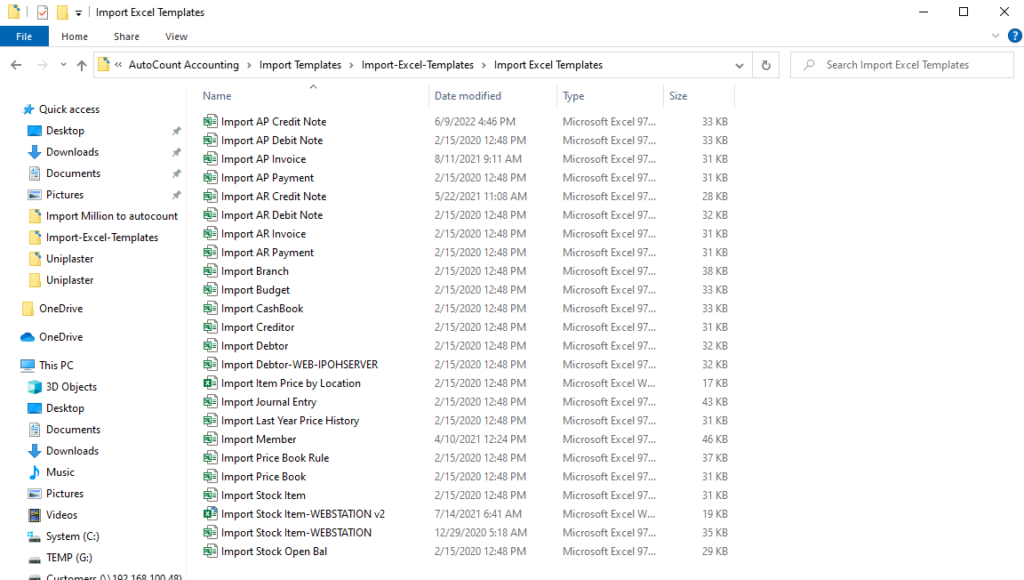 Step 2: Then input the corresponding details into the columns.

Step 3: After all the values has been added, Copy the document starting from the first column until the last row.

Step 4: Open up your auto count and log in and go to the top left of the auto count screen, Select File >> Import From Excel >> Import (Your template) .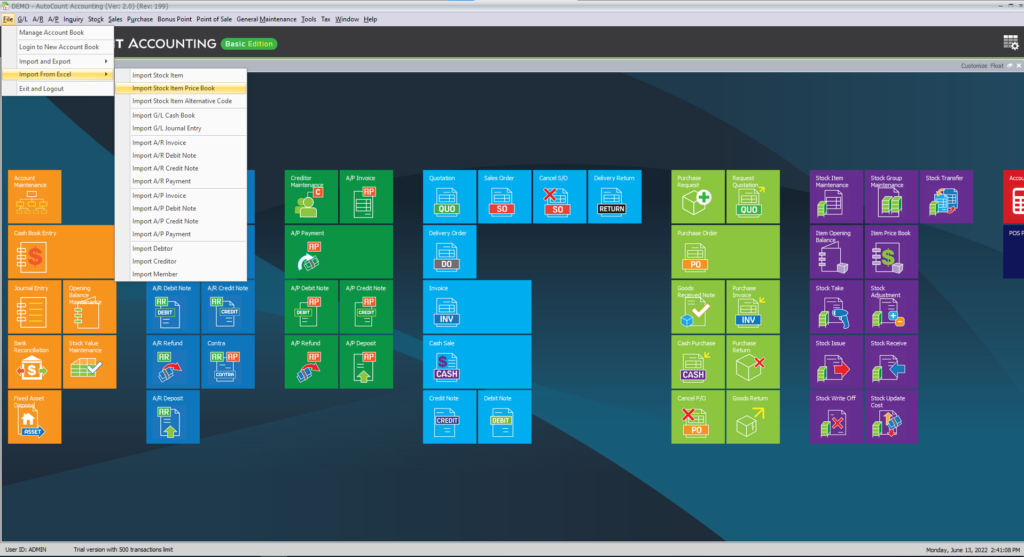 Step 5 : Once your Import template has opened, click on Paste from Clipboard. This will paste the values from the Template which you have copied earlier.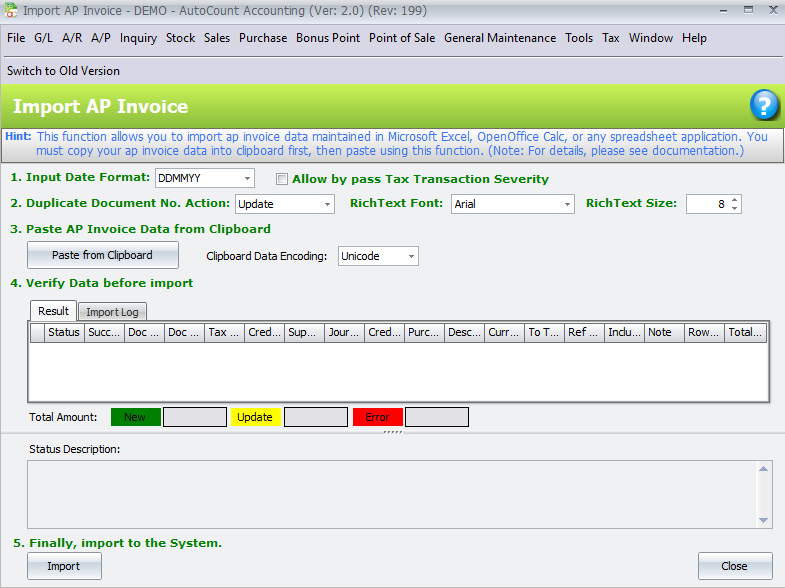 Step 6 : After you have pasted the values , it should show no error unless there is a wrong Creditor Code, or missing document number. If no error is found, proceed to click Import and the data should successfully be imported.