How to Setup AutoCount Backup #
Step 1: Define the name of the backup file.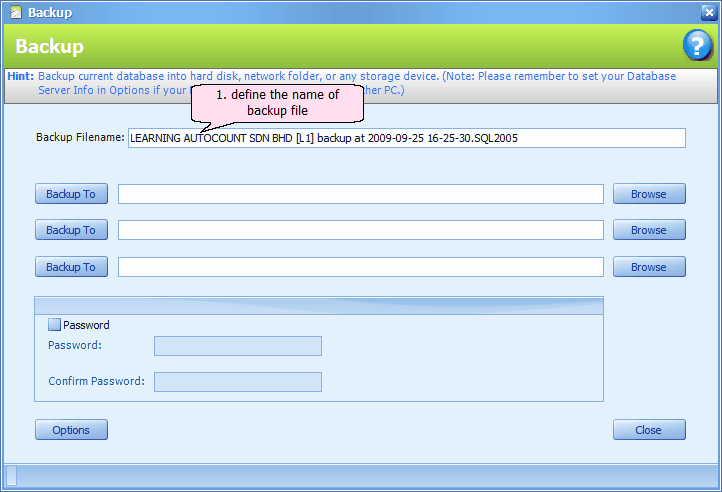 Step 2: Define where to keep the backup file.
Click on Browse,
Click on Add to add the target path.. (you may add more than one place)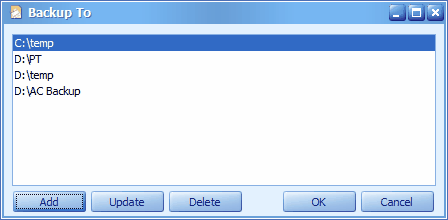 Step 3: Click on Backup To execute backup.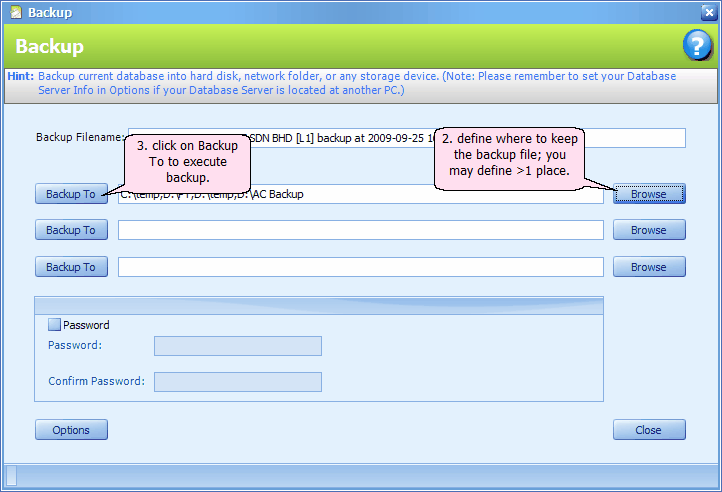 Step 4: Backup will start and will Pop up a Success message after completed.