How to Update Inventory with Shopee Campaign Reserved Stock #
Enable Status for Reserve Campaign Stock in Sales Channels #
Step 1: First, you will notice your Shopee Product has the Reserved Stock after joining the Shopee Campaign.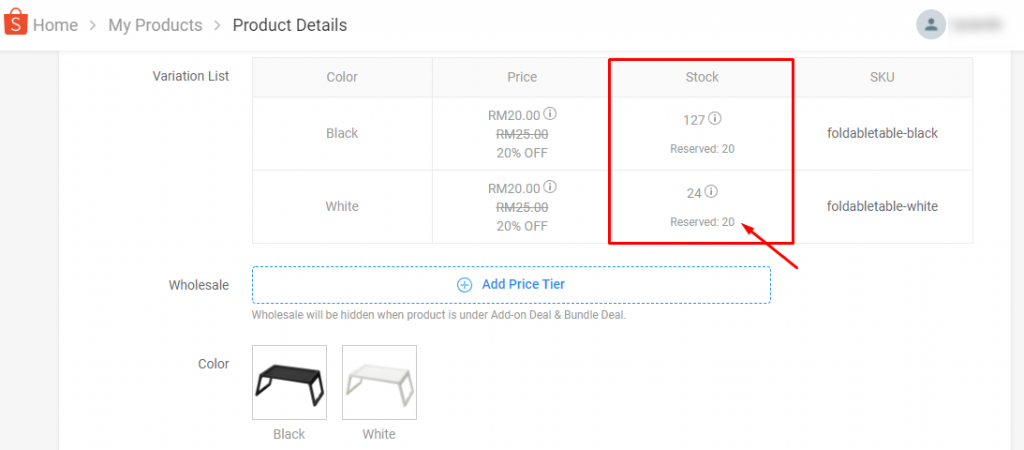 Step 2: Now, go to Settings from SiteGiant Lite Dashboard.

Step 3: Click on the Sales Channels menu.

Step 4: At your Shopee Store, click on the 'Settings' icon.
Step 5: Enable the 'Reserve Campaign Stock' status and 'Save' the settings.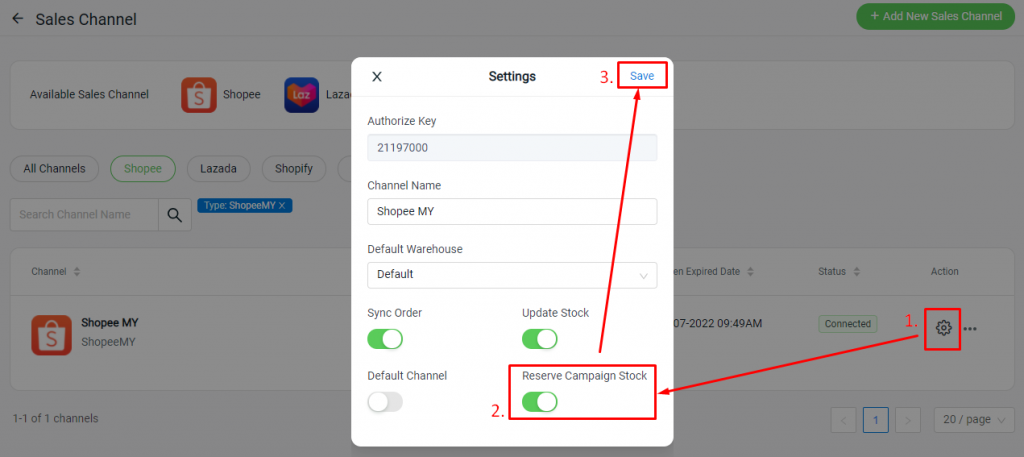 Sync Back Campaign Reserved Stock Information #
Step 1: Go to All Inventory Items from Inventory menu.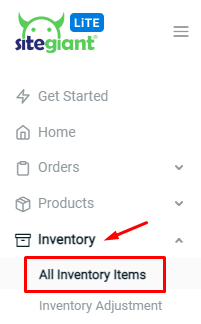 Step 2: Click into the Item Name to view more.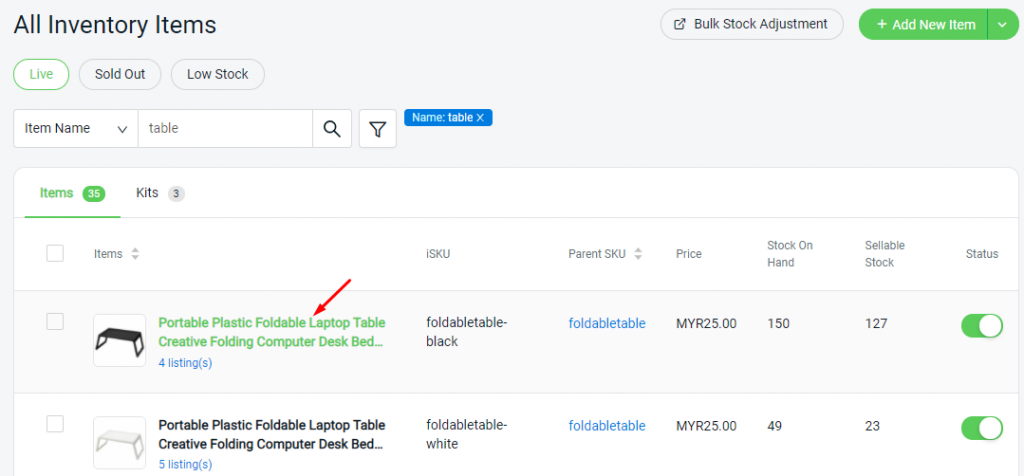 Step 3: At the 'Campaign Reserved Stock' tab, you will notice the campaign information and the Reserved Stock quantity.
Note: The campaign information will be updated by the system every hour.

Step 4: From Stock Details at the 'Item Info tab', the total quantity of Campaign Stock will be recorded.
Sellable Stock = In-hand Stock – Non-Sellable Stock – Campaign Stock

Step 5: SiteGiant Lite will auto-calculate the sellable stock after deducting the campaign stock, and it will sync the latest sellable stock to all sales channels.
Therefore, if your Shopee store has joined the campaign with reserved stock, you may not need to worry about the oversell issue from other marketplace channels.
For Latest Guide: Click here
Credits: SiteGiant Lite