Step 1: Under "Job Board" > "All Jobs", click the job entry that you would like to edit.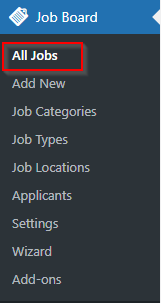 Step 2: Go to "Application Form Fields" section.
Step 3: Fill in your Field and Type.

Step 4: Choose your Field Type from drop down lists.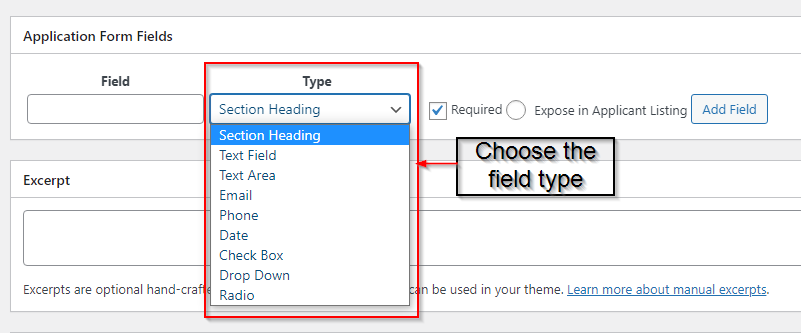 Step 5: Untick the checkbox if the field is not compulsory to fill in.

Step 6: Click "Add Field" to add your form field.

Step 7: Press "Save Draft" to save your job field or "Publish" to publish your job field. / Press "Update" to update the job field.
Note #
1: The applicant will receive an E-mail that mention the resume is successfully submitted.
2: The admin will receive an E-mail that mention have applicant to apply the job.