How to Assign Item With Rack #
Assign your item with a rack for a better reference of stock location when doing the order fulfillment. The rack location of the item will be shown at the Packing List or Pick List.
Step 1: Go to All Inventory Items from the Inventory menu of SiteGiant Lite Dashboard.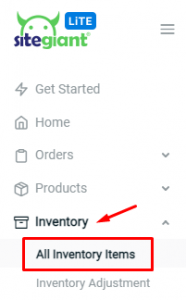 Step 2: Edit the Item by clicking on the name.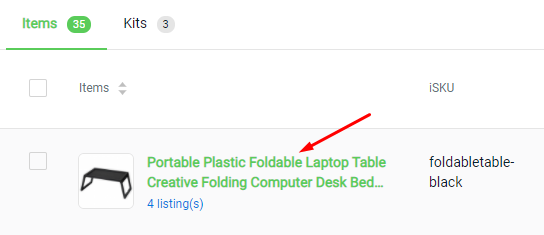 Step 3: Click on 'Add Rack' and select the Rack from the list.
Note: Kindly create a new rack, if you do not have any rack. – How to Manage Rack & Rack Group

Step 4: If your item is allocated at 2 racks or above, you may just click 'Add Rack' again and distribute the stock level into each rack. (optional)
Note: System will first deduct stock from the Rack which is at the most top in the rack sequence when there is an order placed. You may 'drag and drop' to move the rack sequence.

Step 5: Save the item once done the update.
For Latest Guide: Click here
Credits: SiteGiant Lite