How to Set Up E-Invoice #
Step 1: Navigate to My Apps from the dashboard menu.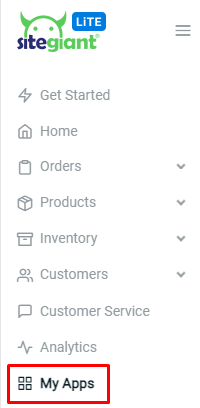 Step 2: Click into E-Invoice apps.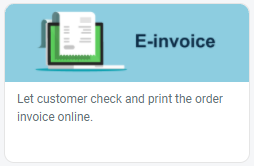 Step 3: Enable status for 'Webstore Status' and Save the settings.
Note: Kindly ignore Public Link Status as this feature is still in development.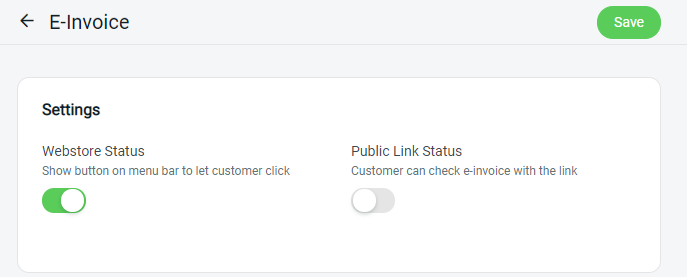 Step 4: Then, go to Menu Management from the Webstore dashboard.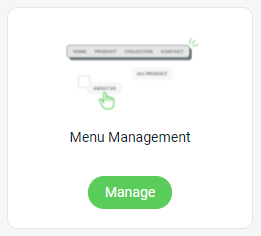 Step 5: Edit the menu (Header/Footer) to add menu navigation for E-Invoice.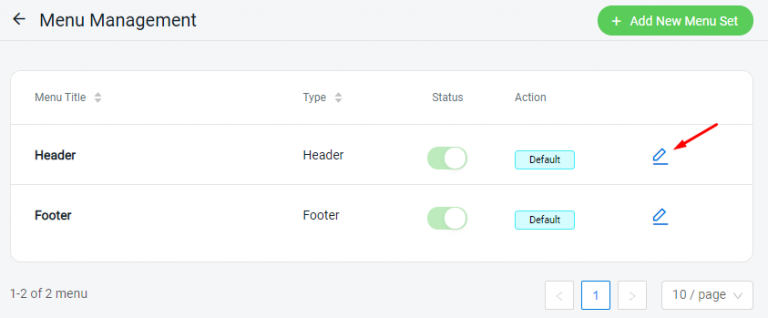 Step 6: Click on 'Add Menu Item' to add a new menu.

Step 7: Insert the Page Name, choose Link to Internal page. Then, select the page as 'App' and choose 'E-Invoice'.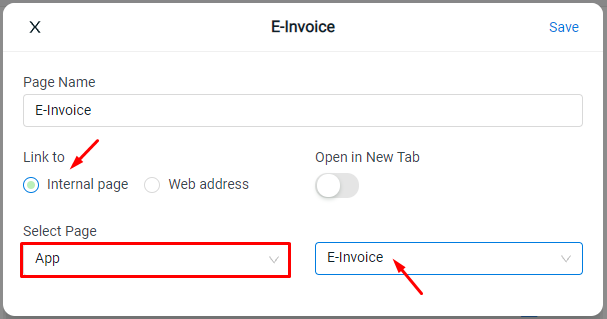 Step 8: Remind to 'Save' the Menu Management after edit.

Step 9: From the customer's perspective, they can print out the invoice themselves from the webstore frontend.
Note: You may have to provide your customer with your SiteGiant Lite webstore domain name link.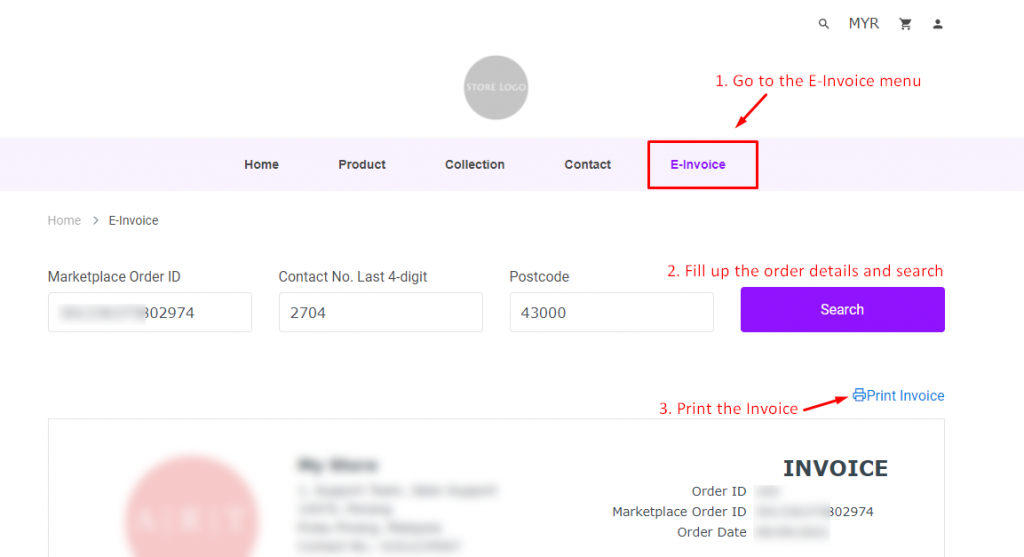 For Latest Guide: Click here
Credits: SiteGiant Lite