Question #
When I login to AutoCount Ver 2.0, the system prompts an error message "The underlying connection was closed: The connection was closed unexpectedly". The AutoCount Server cannot start, error "Time out has expired..". Why?
Server Port: 19500

Possible Reason #
AutoCount Server port is occupied by other application.
You may check at Resources Manager > Network > Listening port, to find out port 19500 (default port for AutoCount Server) is occupied by which application.
From the example shown, it's occupied by SQL Server.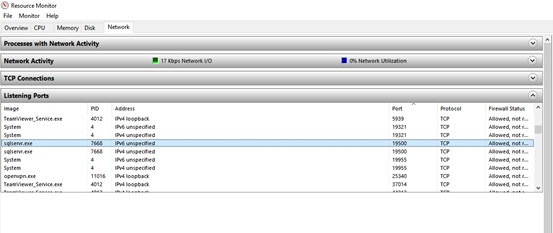 Solution 1 #
Change the SQL server port number. Then start the service for AutoCount Server and you should be able to login AutoCount.
Please refer to the below link for the guide how to change the port number in SQL.
Troubleshooting: SUnable to start SQL Server Service due to TCP Port is already being used
Solution 2 #
Change the port number for AutoCount Server, from 19500 to other port (example= 19501).
Step 1: (from the taskbar, click on Show hidden icons) Right click on the brown camera icon, and select AutoCount Server Setting.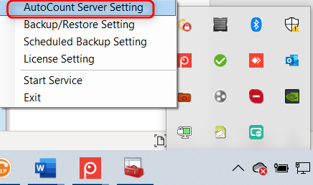 Step 2: Change the port number to 19501, click on Save & Apply.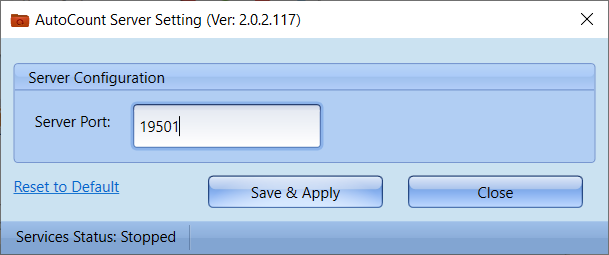 Step 3: Click on OK and the service is started.

Step 4: Now you should be able to login AutoCount.
Credits: Autocount Accounting
Related Posts: Troubleshooting Error when register Database Server to USB Key Server -TCP channel protocol violation