How to Set Up Facebook Business Extension Version 2.0 #
A few things to take note before setup:
1. If your Facebook Fan Page already has a shop, the existing products will be deleted and replaced by the new ones.
2. Customers who browse your products on Facebook Shop, will be redirected to your webstore to make their purchase. Make sure your webstore is launched and ready to accept payment.
3. Facebook does not accept all UPPERCASE letters for Product Name and Description except Title Case, Sentence case and lower case. (Kindly refer HERE for the specifications)
4. The Facebook user account has to be the Admin Roles of the Facebook Page to be connected.
5. Any matter on the Facebook Commerce policy violation and issue regarding account, shop, products, ads approval and rejection will have to be resolved by reaching out to Facebook Help Center.
Step 1: Go to Facebook.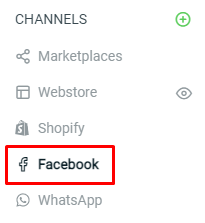 Step 2: Click 'Get Started' for Facebook Business Extension Version 2.0.

Step 3: Log in to your Facebook account, and continue the integration request.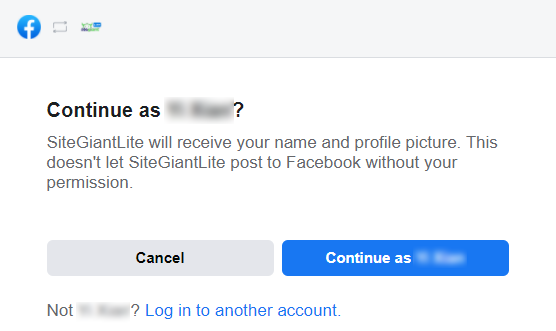 Step 4: Click on the 'Continue' button to connect SiteGiant Lite to Facebook.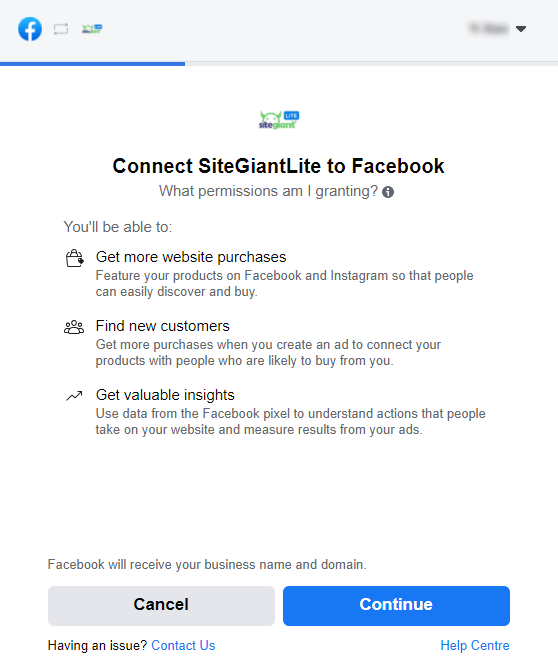 Step 5: Select your existing Business Manager account, Facebook Page, Catalogue, Ad Account and Facebook Pixel if you have any.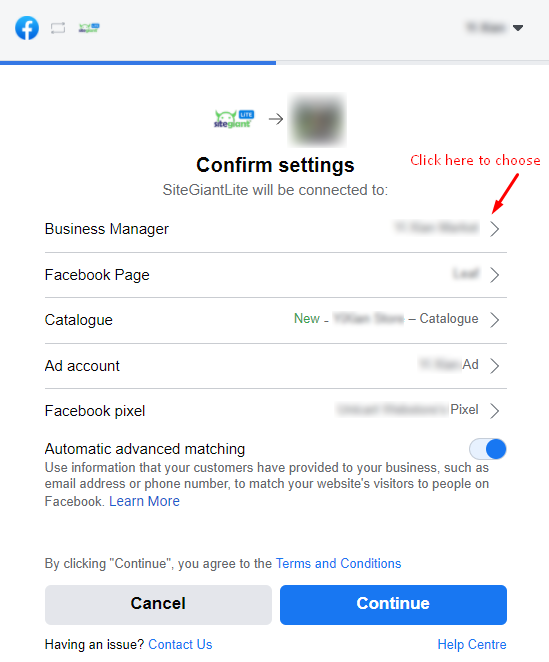 Step 6: If you do not have an account, just click on the '>' icon and 'Create New'. Else, you may just choose the existing account.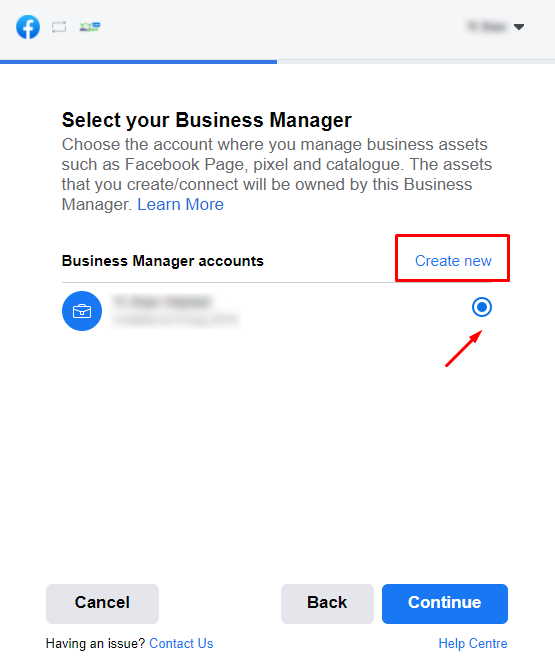 Step 7: Then, proceed by clicking the 'Continue' and 'Next' button.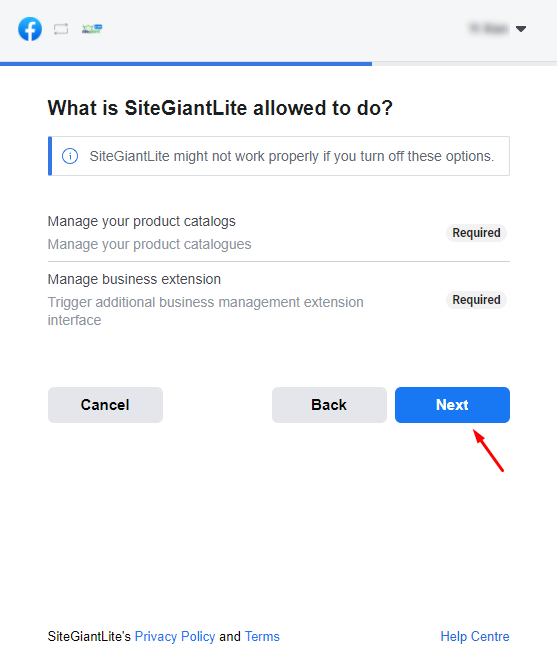 Step 8: Finally, click on the 'Done' to complete the setup process.

For Latest Guide: Click here
Credits: SiteGiant Lite