How to Manually Fulfill Orders and Update Tracking Number #
Step 1: Navigate to Orders > All Orders on the menu dashboard.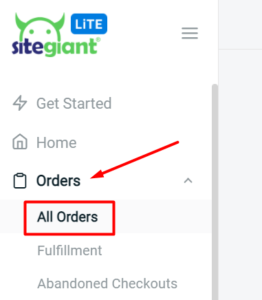 Step 2: Click into the Order ID that wish to proceed for fulfillment.

Step 3: From More Actions, choose Add Fulfillment.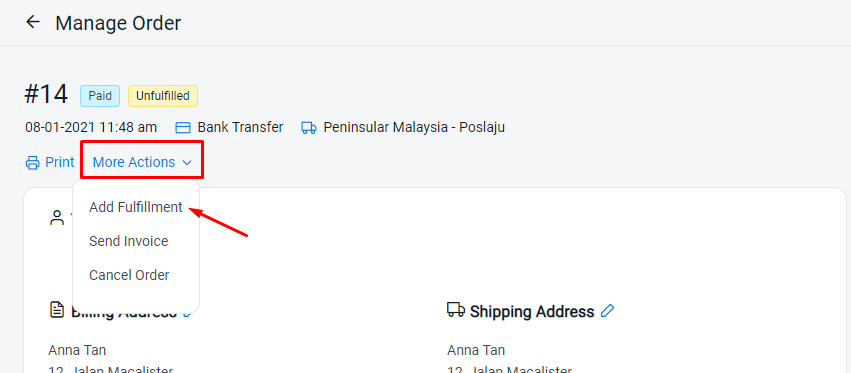 Step 4: Then, fill up the Tracking Number of the Courier Company and hence click on the Submit. You may also choose to Notify Customer via email. (optional)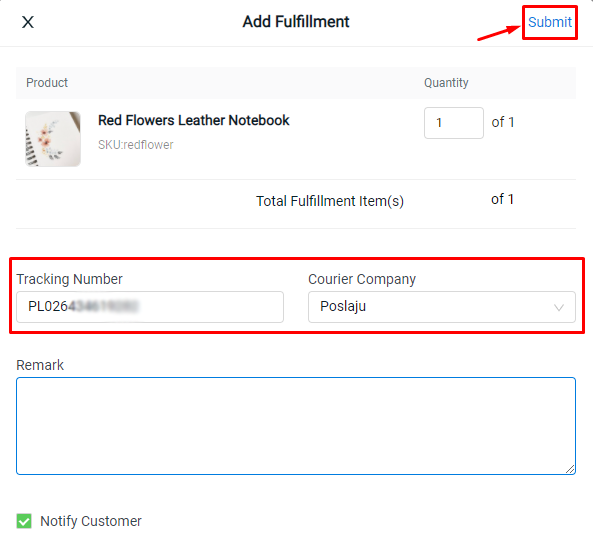 Step 5: The order will then be updated with a Processed Status and Fulfilled remark, and the Fulfillment information be shown.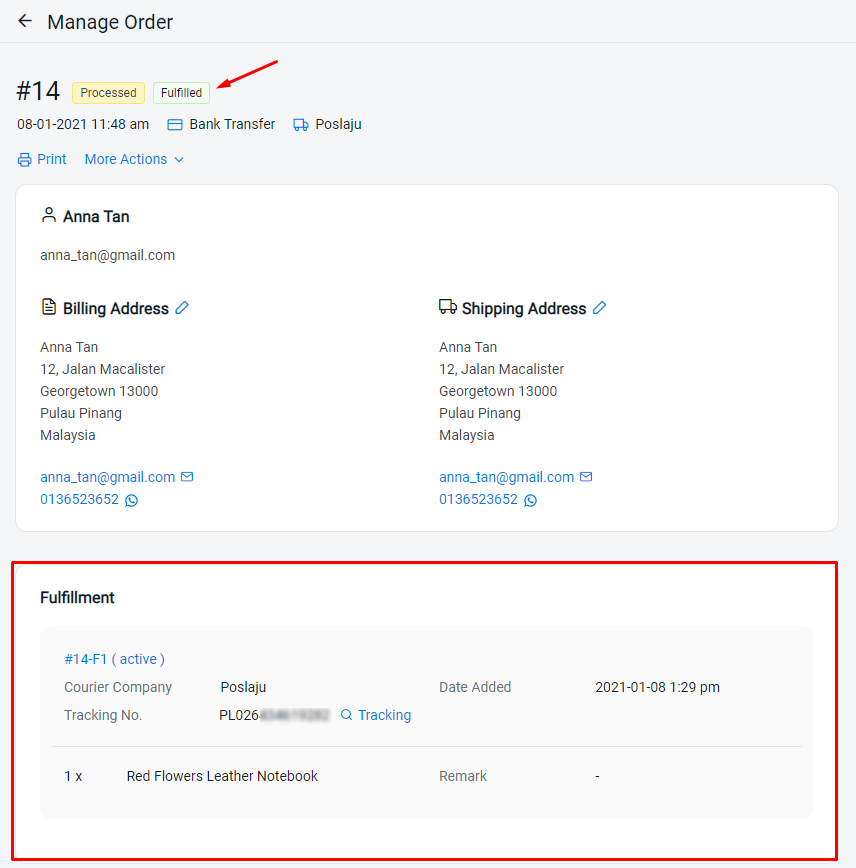 Step 6: You may click on the Fulfillment ID to edit the information again, or click on the Search Tracking to view the parcel delivery status.

Sample Parcel Delivery Status by Tracking.my :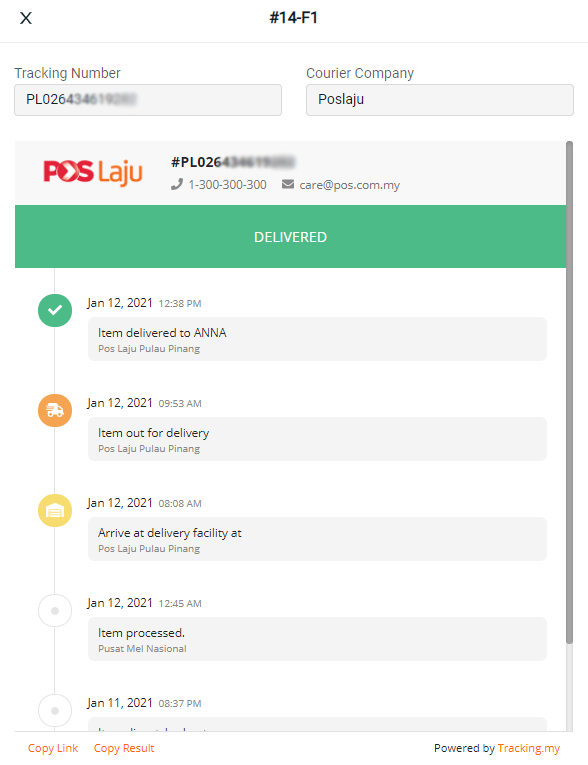 Step 7: Lastly, perform Mark as Completed Order to complete the order.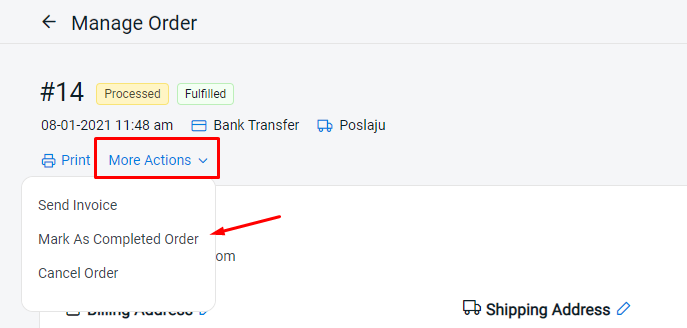 For Latest Guide: Click here
Credits: SiteGiant Lite