How to Add Featured Products #
Step 1: Click on Webstore.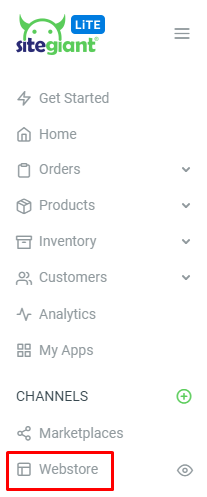 Step 2: Select Manage at the Webstore Decoration.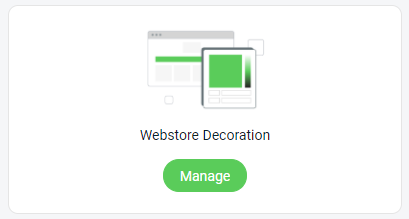 Step 3: Click Add Product in the Featured Products Tab.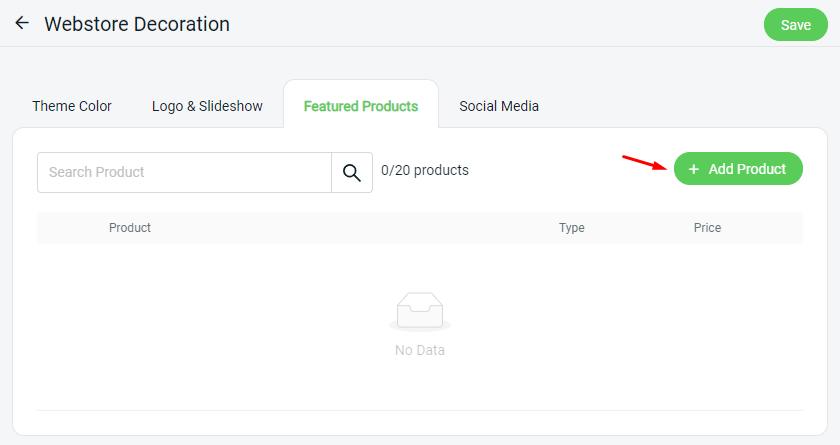 Step 4: Select the products you wish to display and click Add Products button to proceed.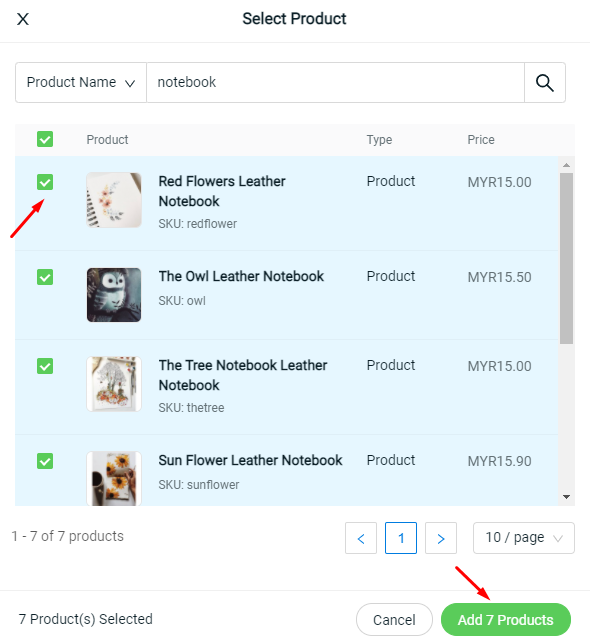 Step 5: To adjust the sequence of the featured products, you may just drag and drop the product based on your preference.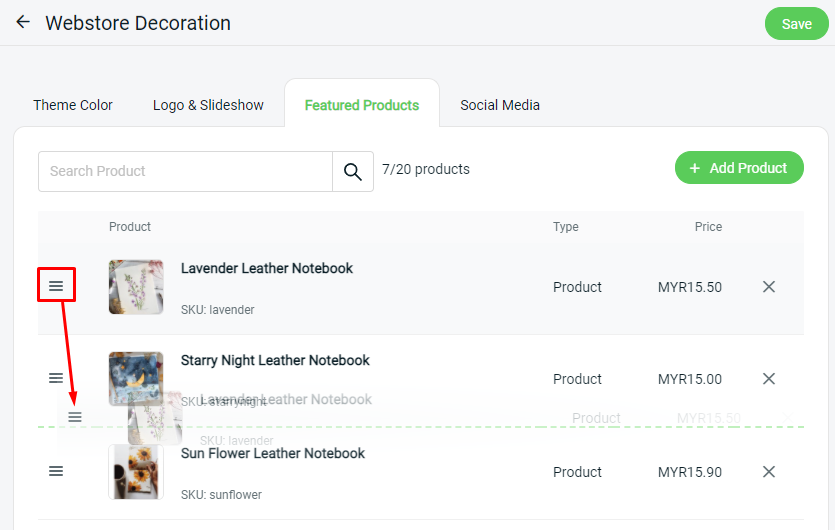 Step 6: Click Save to keep the changes

Preview: