How to Bulk Update Rack #
Step 1;Go to Warehouses from Inventory menu.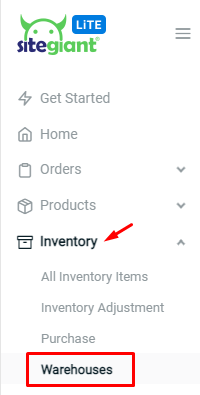 Step 2:Click on the More(…) button and select 'Import Rack'.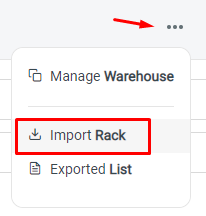 Step 3: Download the sample template.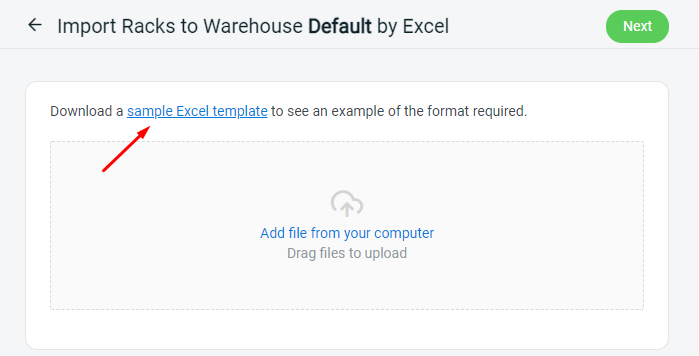 Step 4: Fill in the column 'name' for the Rack Name.
Note: Please leave the 'id' as blank if you are creating a new rack. The field 'rack_group_name' is optional to fill in, kindly fill in with the existing Rack Group Name.

Step 5: Upload the file and click on the 'Next' button.

Step 6: Click on 'Proceed' if the file uploaded does not have errors.

Step 7: Succeed message will be shown once imported.

Step 8: Select the racks and click 'Export selected racks', to bulk edit the existing racks using excel.

For Latest Guide: Click here
Credits: SiteGiant Lite