How to Bulk Update Inventory Stock with Item Group in SiteGiant Lite #
Step 1: Navigate to All Inventory Items from Inventory Menu.
Step 2: You may create a Parent SKU (Item Group) for items under the same product listing, or category. – How to Set Parent SKU (Item Group) for Inventory
Step 3: Click into the Parent SKU (Item Group).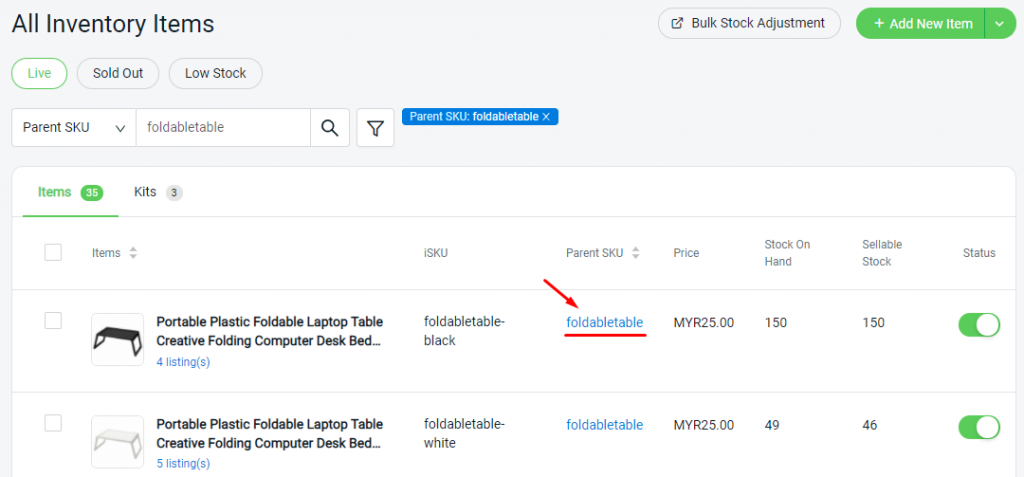 Step 4: Click 'Bulk Stock Adjustment' at the right top.

Step 5: All items under this Item Group will be added to the Stock Adjustment List to perform the stock updates.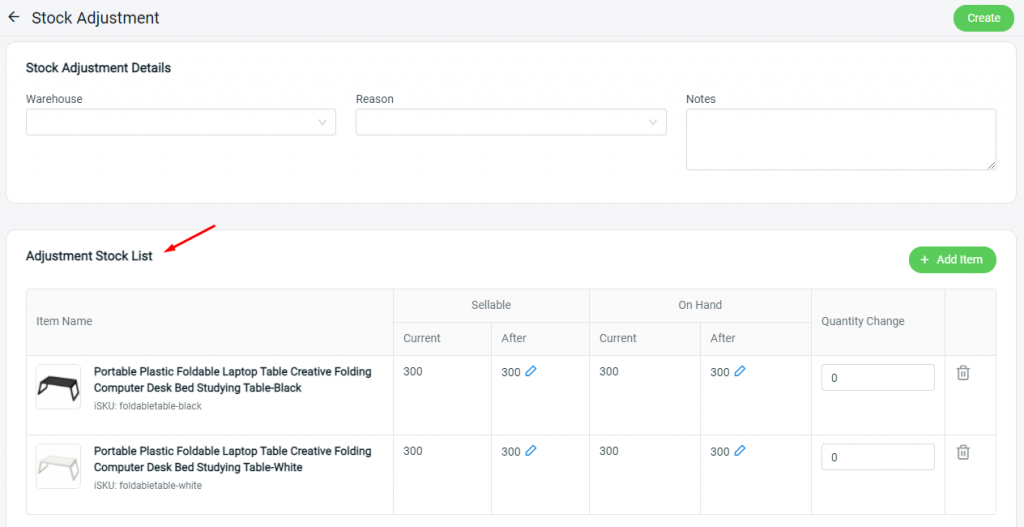 Step 6: If your current quantity in marketplace channels is not the same as your Inventory item stock, click on the 'Tally All Channels Inventory' button.

For Latest Guide: Click here
Credits: SiteGiant Lite