How to Manage Marketplace Price with Item Group in SiteGiant Lite #
Step 1: Navigate to All Inventory Items from Inventory Menu.
Step 2: You may create an Item Group for items under the same product listing, or category. – How to Set Parent SKU (Item Group) for Inventory
Step 3: Click into the Parent SKU (Item Group).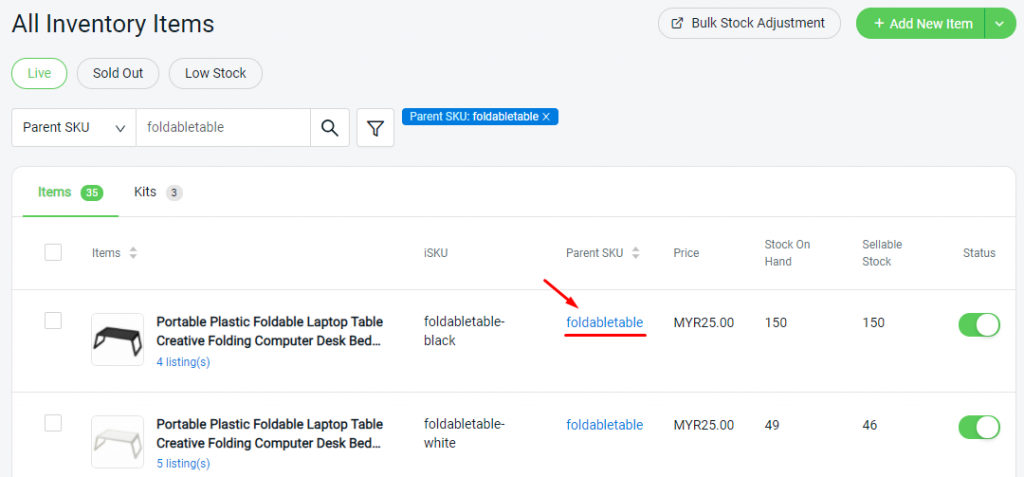 Step 4: Check on the Marketplaces session below.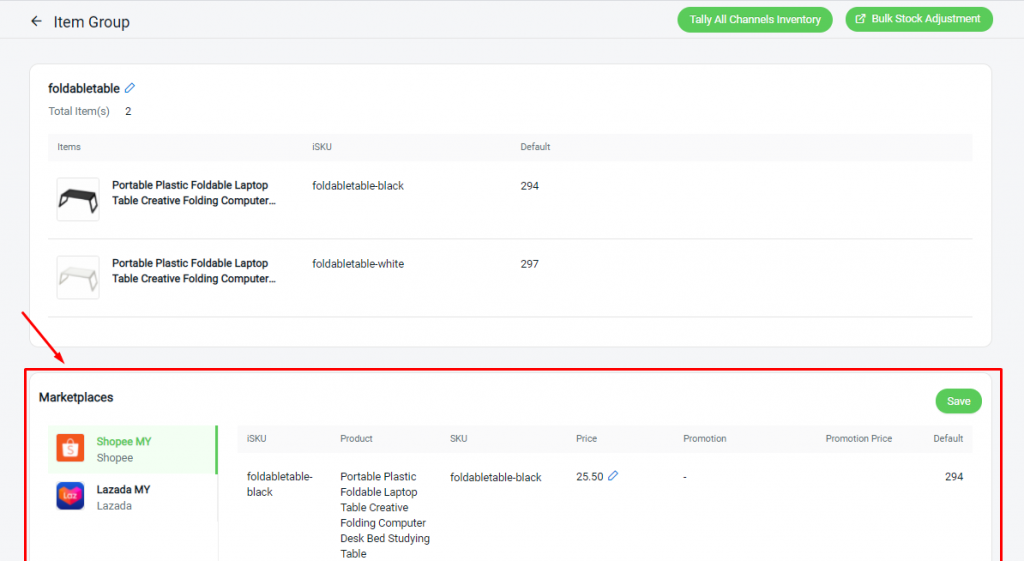 Step 5: Edit the price of each marketplaces channels product, and click 'Save' to update to seller center.

For Latest Guide: Click here
Credits: SiteGiant Lite