What's Enhanced in this version #
Go to Employee > employee maintenance > CP21/CP22A. Enter particulars of the employee who will be leaving Malaysia and after save it will display on Reports > Income Tax > CP22A form.
Go to Employee > employee maintenance > Add / edit. Click on load photo to select employee image and save it.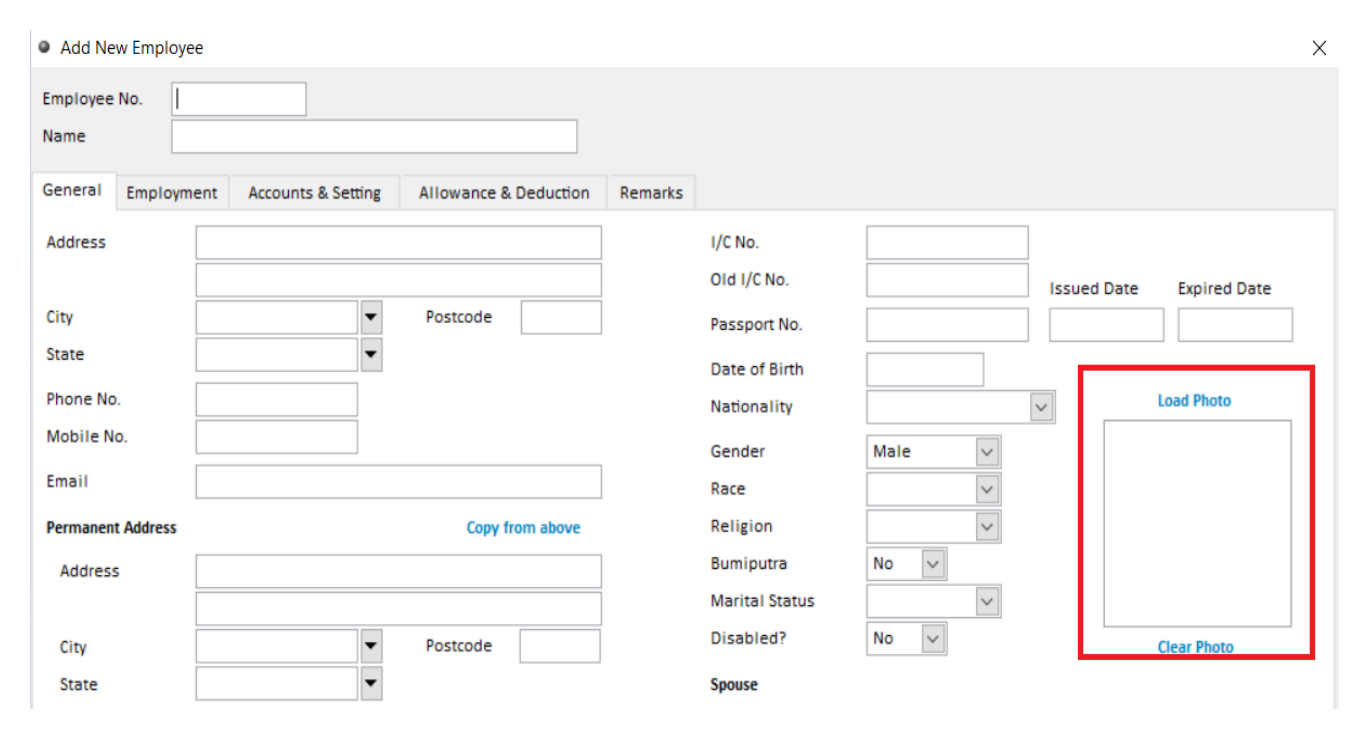 Go To Employee > employee maintenance > add/ edit > Employment >Leave effective date(optional). System will calculate annual leave start from leave effective date.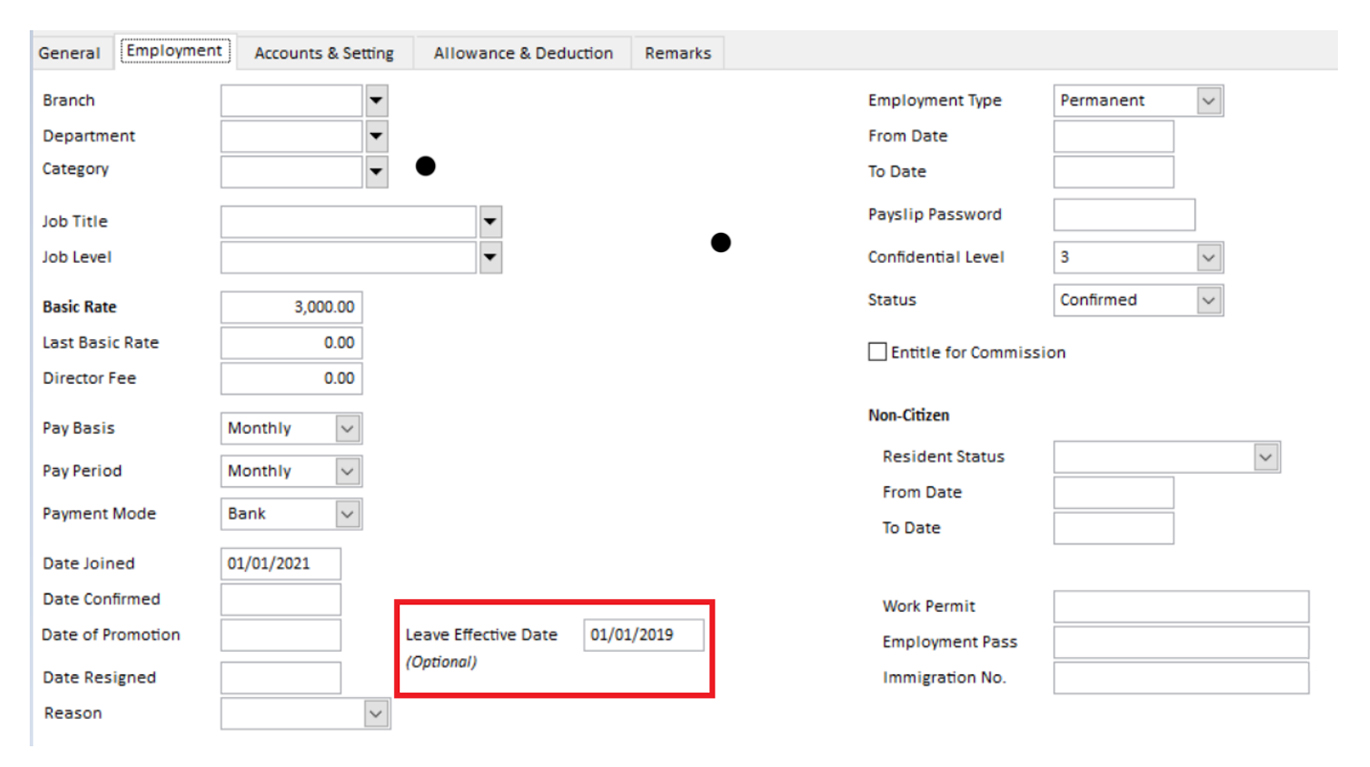 Nationality, Relationship, Religion, Race, leave, department, branch and category maintenance added change code function. (Right click on code)

Employee > Miscellaneous> Holiday. Added change to field. The purpose is for user update date or after perform year end user only need to change holiday date instead of manually to add new holiday.

System > General Setup > Transaction. Added rounding method function for calculate encashment leave.

Report > Income Tax. Update TP1, TP3, Lampiran B and EA form