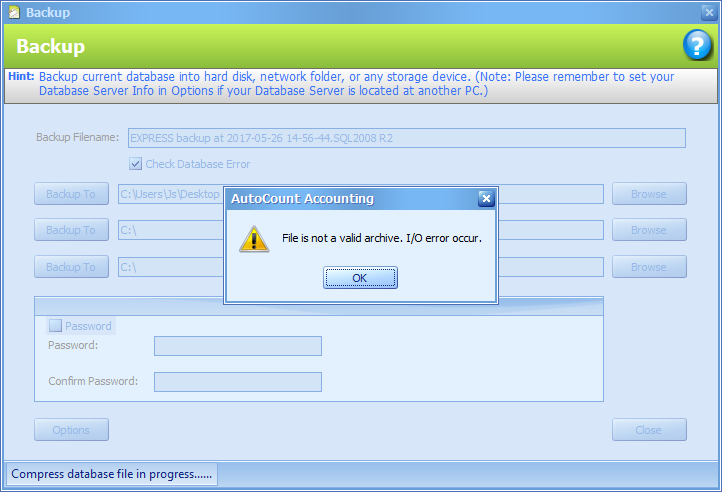 We believe that some of you might faced this error message when you try to backup your database recently. So what is this error all about?
After some research and investigation, we had found that this is caused by the latest WINRAR version 5.50. If your PC installed this version of WINRAR and you attempt to perform backup. There is a very high chance that you could hit into this error and fail to backup. So in order to avoid this error we had 2 resolution for you guys out there.
1st Resolution (recommended) – Uninstall your current WINRAR 5.50 and go to their official website and download WINRAR 5.40. After that you can try backup and should not hit into that error anymore. Download link for WINRAR: http://download.webstation.my/download/winrar-5-40-archiver-utility-for-autocount-download/
2nd Resolution (only applicable if database size is small) – Go into Backup option and un-tick use WINRAR. Without this option ticked the system will not backup your database using the WINRAR compression and thus you would not hit into this error.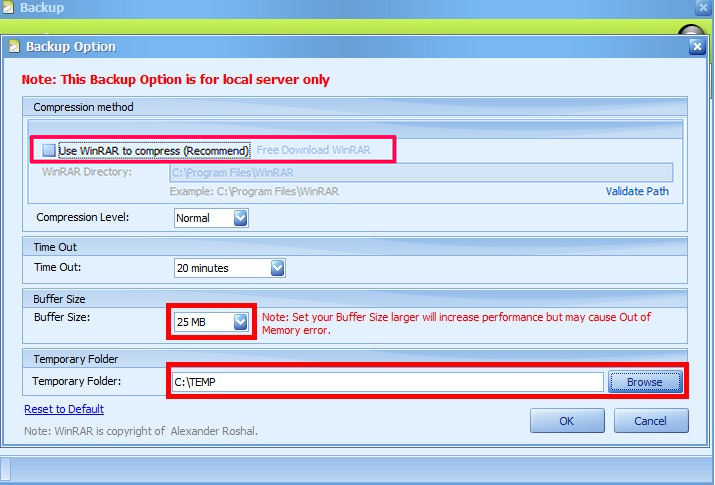 For the Buffer Size set to 25MB and the Temporary Folder need set to C:\TEMP.
*For the moment due to this compatibility issue, we hope that you could be patient we us until we found solution on it
Credits: autocountsoft