How to Create New Shopify Listing (with variant) #
Step 1: Navigate to Products > Shopify Listing along the menu dashboard.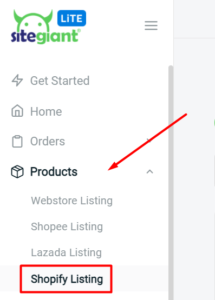 Step 2: Click on +Add Product button.
Step 3: Enable the product has variants option and fill in the product basic information.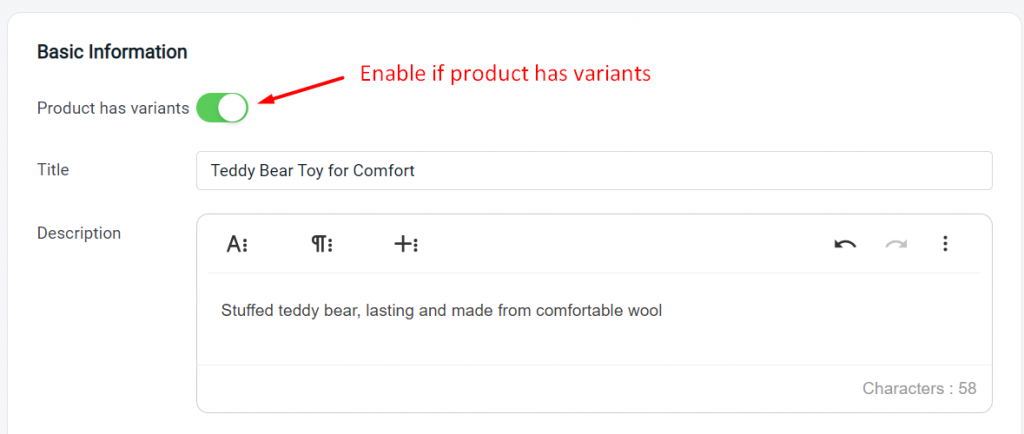 Step 4: Upload the product image.

Step 5: Fill in the product type name.

Step 6: Next, under the Variants section, click on Variant Option to add in your variant details.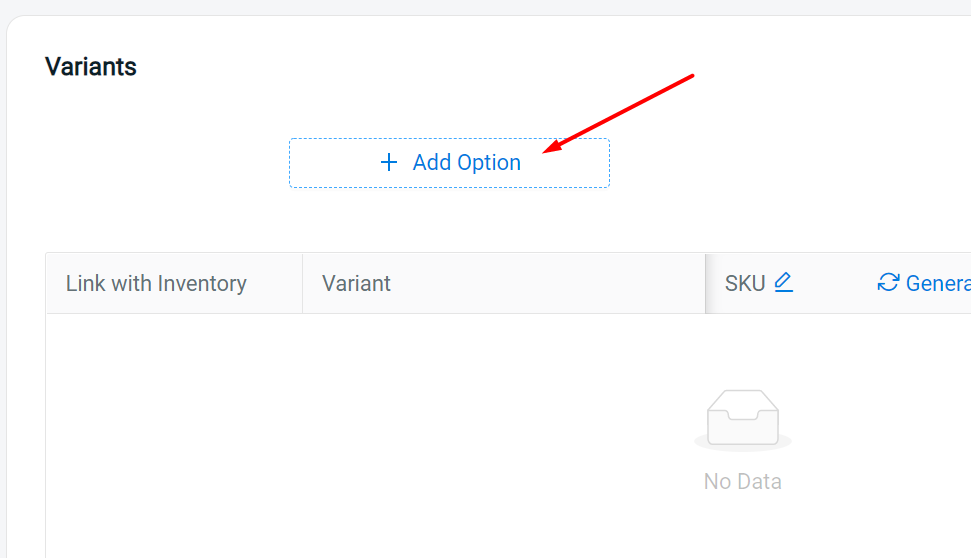 Example (colour, size, etc.):

Step 7: Insert your variant details accordingly.

Step 8: If you'll like to edit more details such as Barcode, Cost Price, Tax, Weight and Shipping, click on the Edit Variant Details.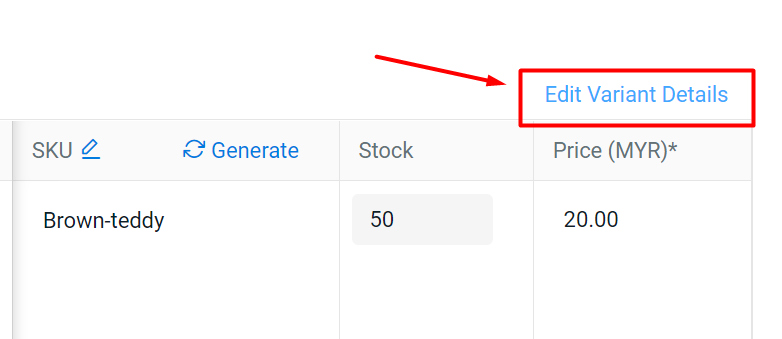 Step 9: Then, you may continue to fill in more variant details in the edit variants page and Save.

Step 10: Once all the information is filled in, you may proceed to Save either as a draft or as an active product.

Step 11: And you're done! Your draft/active products will be listed in your Shopify store accordingly.
Save as draft product sample:

Save as active product sample:

For Latest Guide: Click here
Credits: SiteGiant Lite