How to Reset WordPress User Account Password #
Step 1: Log in to WordPress.
Step 2: On the top right of the page, click your profile name.

Step 3: You will be directed to your profile.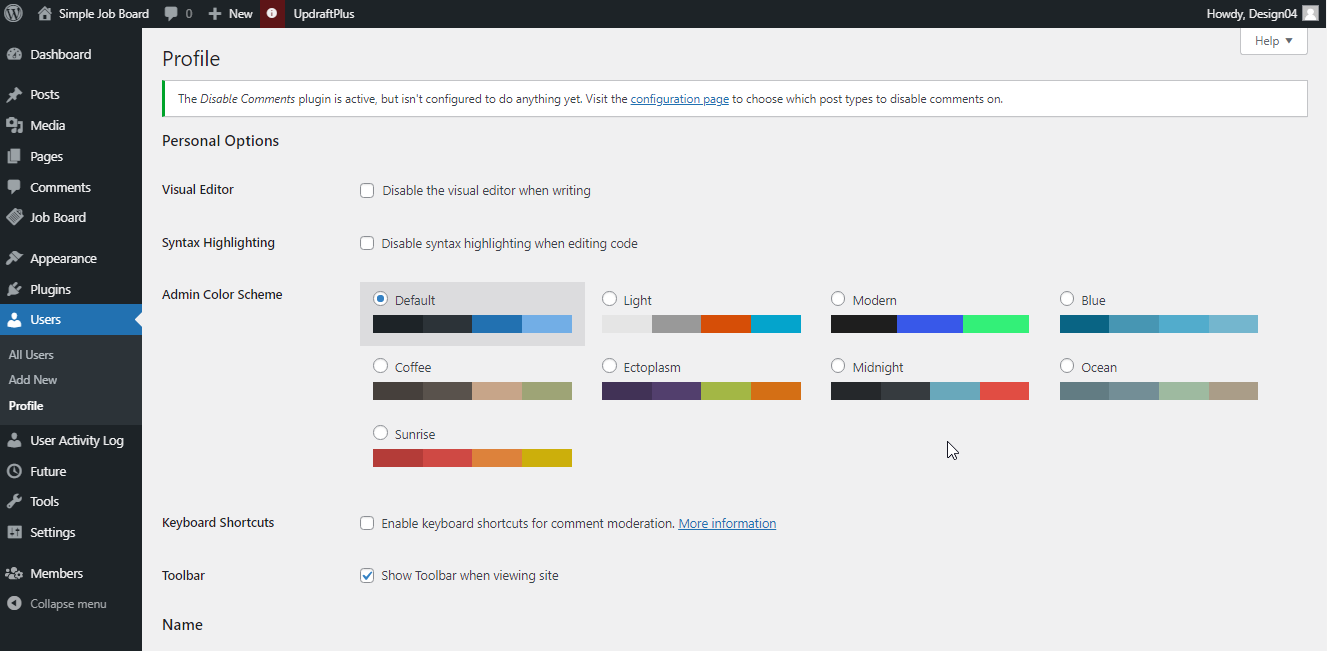 Step 4: Scroll down until you reach the "Account Management" section, press "Set New Password".

Step 5: Type your new password in the field.

Step 6: You can hide your password by pressing "Hide".

Step 7: Scroll down to the bottom, press "Update Profile".

Credits: Webstation.my
Related Posts: Manage Job Categories