How to Set Parent SKU (Item Group) for Inventory #
Step 1: From All Inventory Items page, select the items that wish to group together under one Parent SKU.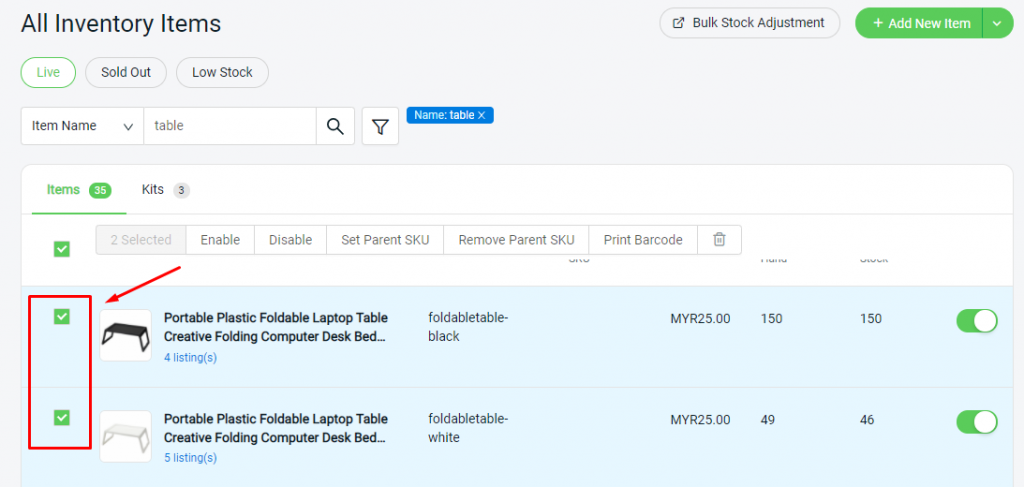 Step 2: Click on 'Set Parent SKU'.

Step 3: Name the Parent SKU and click 'Save'.

Step 4: The Item Parent SKU grouping is created. Click to view.

For Latest Guide: Click here
Credits: SiteGiant Lite