How to Keep Track of Marketplace Competitor's Products #
Add Product to Analyze #
Step 1: Navigate to My Apps on the dashboard in SiteGiant Lite.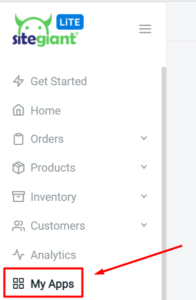 Step 2: Select the Competitor Analysis Apps.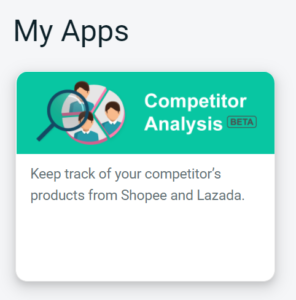 Step 3: Click on the Analyze Competitor button at the top right.

Step 4: Then search and select the product that wish to analyze.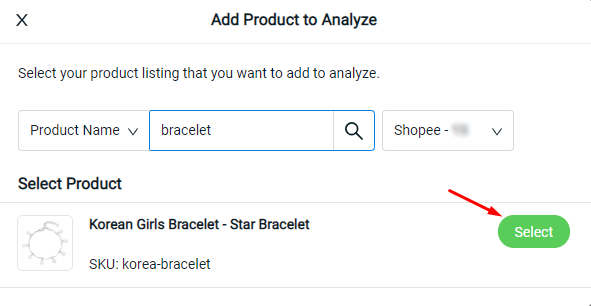 Add Marketplace Competitor's Product Link #
Step 1: Go to Shopee or Lazada and copy the competitor product URL Link.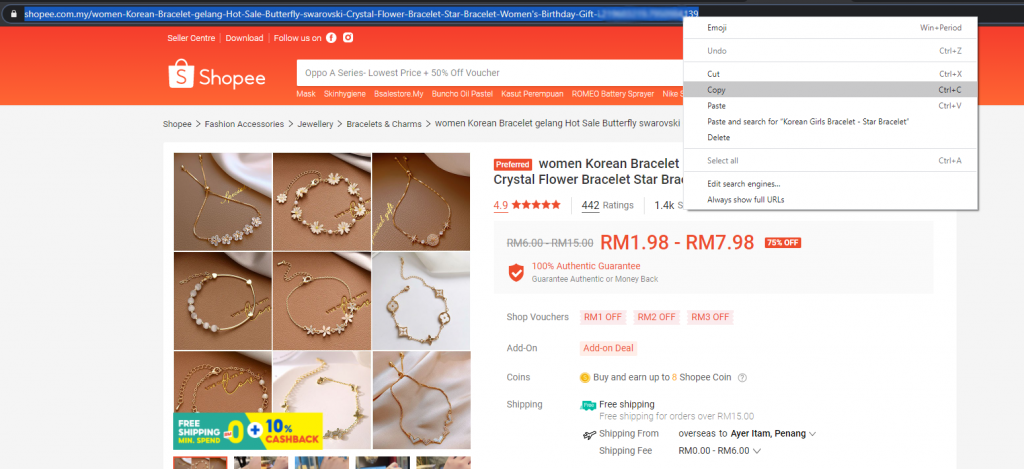 Step 2: Head back to the Competitor Analysis App and click on the Add Competitor Link button at the top right

Step 3: Paste the Shopee or Lazada product URL Link and click Add.

Step 4: The marketplace product details which were added will be listed out.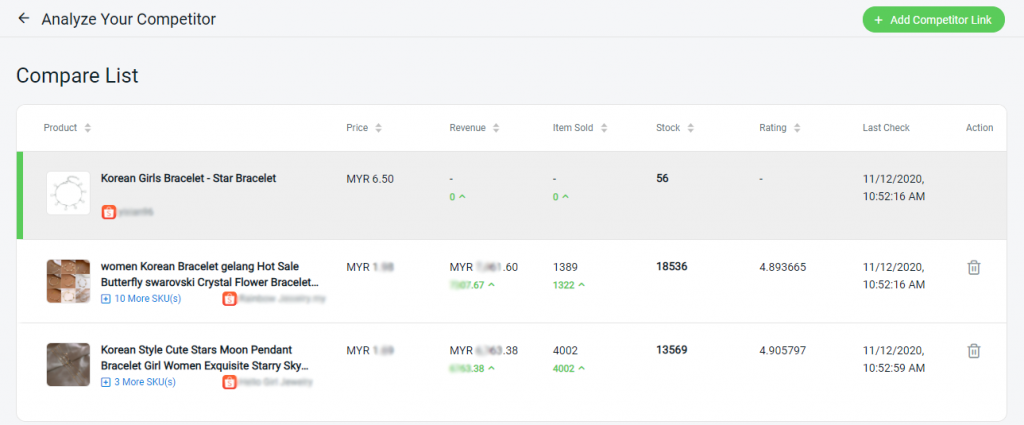 Compare the Analyzed Results #
Step 1: Through the Competitor Analysis App, click on the product name to view and check the analyzed results.

Step 2: In the Compare List, you may check the price, revenue, items sold, stock and the rating of the competitor's product.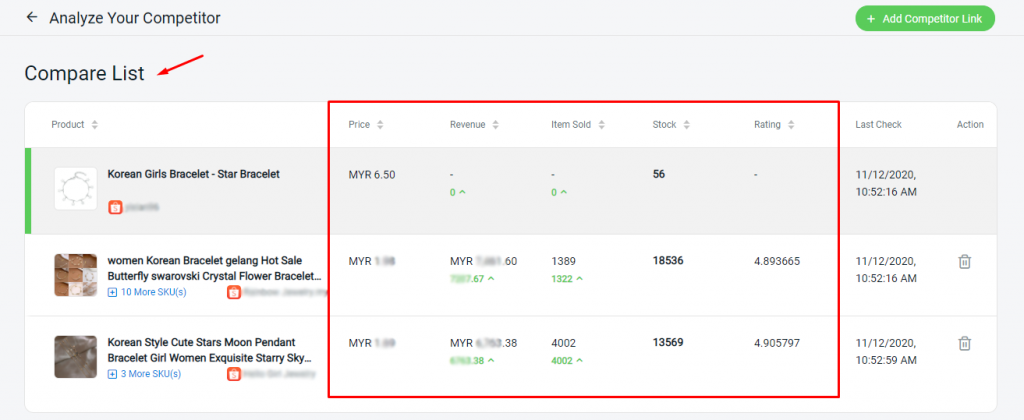 Step 3: From the Performance Charts, you may check the data for the last 30 Days. Step 4: Moreover, you may choose a particular product or variant to compare. Just click on Choose Products, tick on the product and Apply.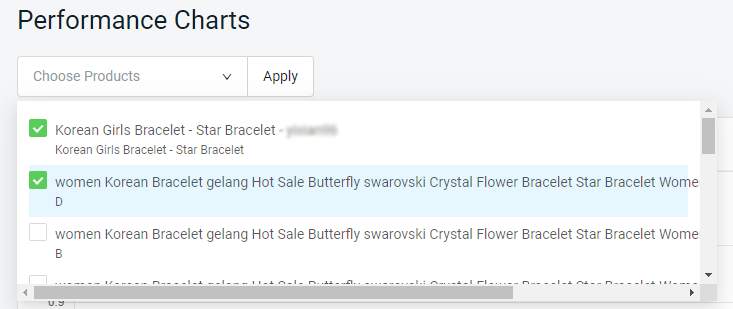 For Latest Guide: Click here
Credits: SiteGiant Lite