How to Remove Shopee and Lazada Product Watermark #
Step 1: Go to Marketplaces.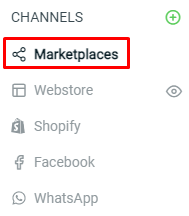 Step 2: Select Shopee Product Watermark or Lazada Product Watermark.

Step 3: Select the product and click on 'Apply'.

Step 4: Choose Image source as 'Origin Image'. Click on 'Reset to Default' to remove the product Watermark.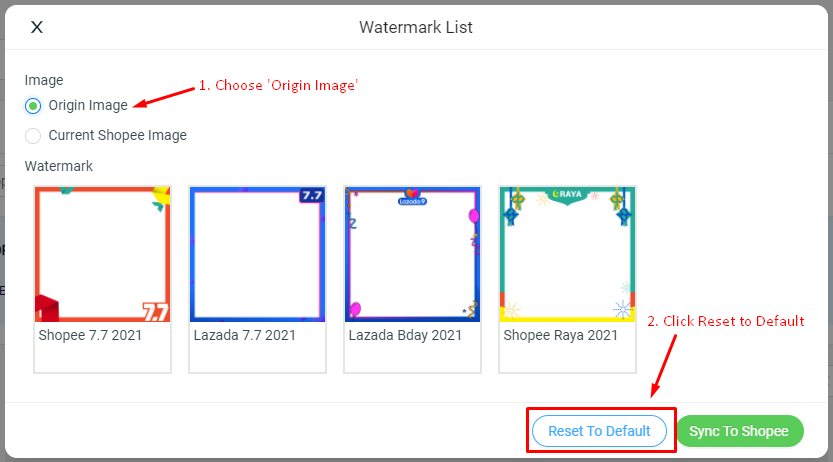 Step 5: Select Yes, Confirm to proceed.

Step 6: Then, your product image will be reset to the original image again.

For Latest Guide: Click here
Credits: SiteGiant Lite