Million allow user to import external data using Excel to Million Payroll
Step 1: Ensure Employee No exist in Employee Maintenance (Million Payroll) #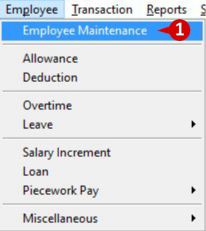 Go to Employee and click on Employee Maintenance.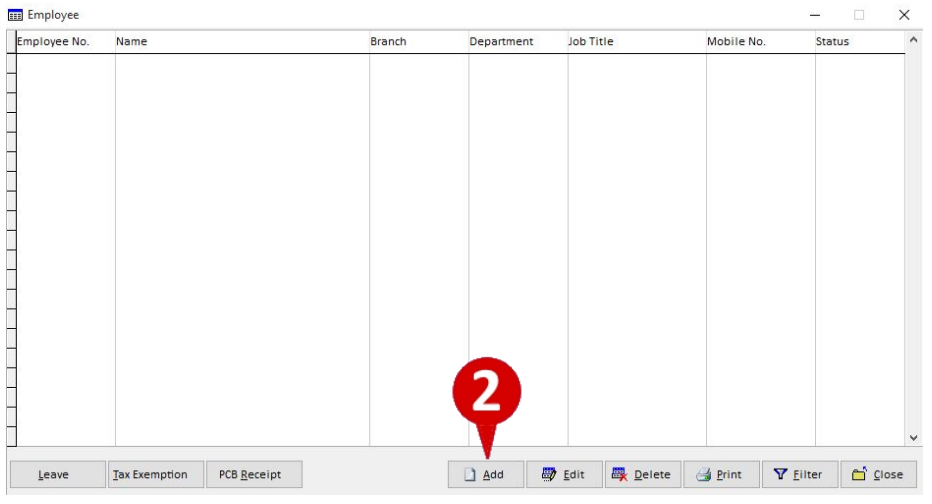 Click "Add" to add new employee details.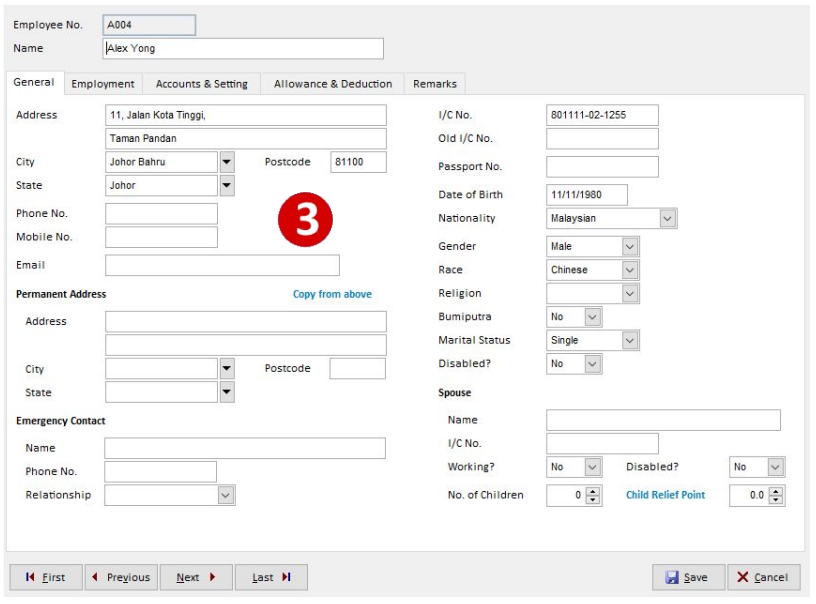 3. Enter required / all data to create data for the employee.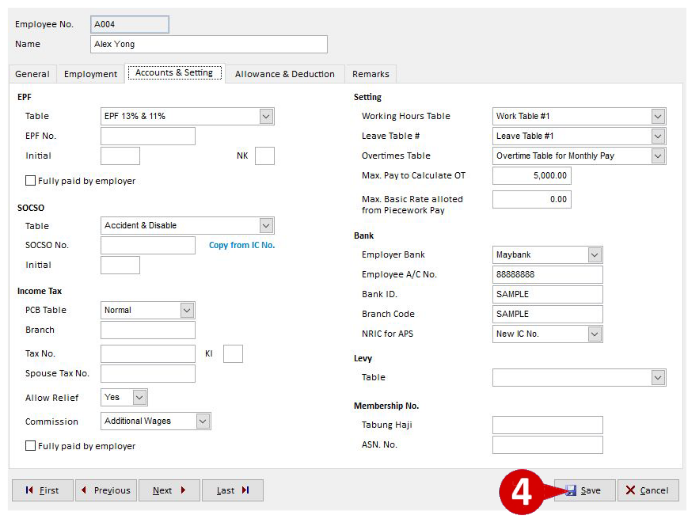 4. Click on "Save" button after insert all data.
Step 2: Add a new first half / second half / month end payroll using Million Payroll. #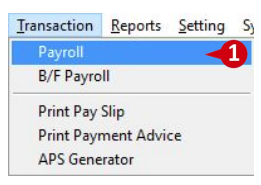 Go to Transaction and click on Payroll.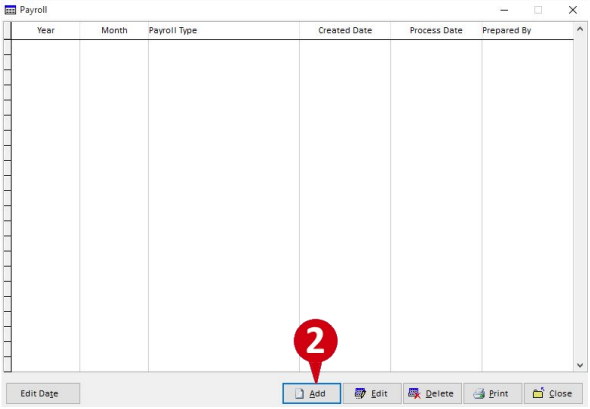 Click Add.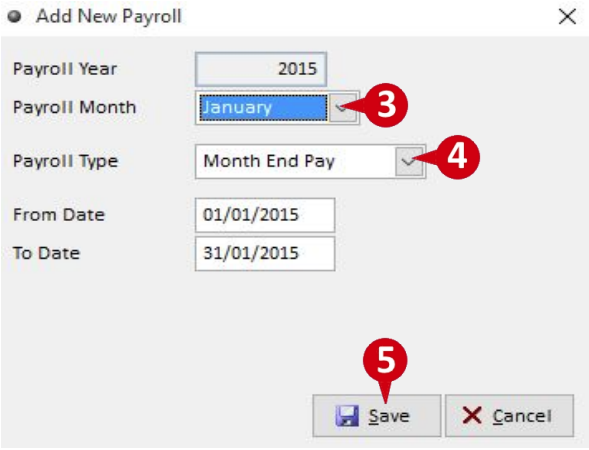 Select Payroll Month.
Select Payroll Type MonthEndPay.
Click on Save.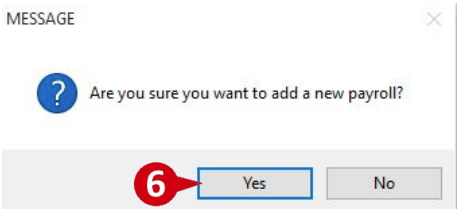 Click Yes.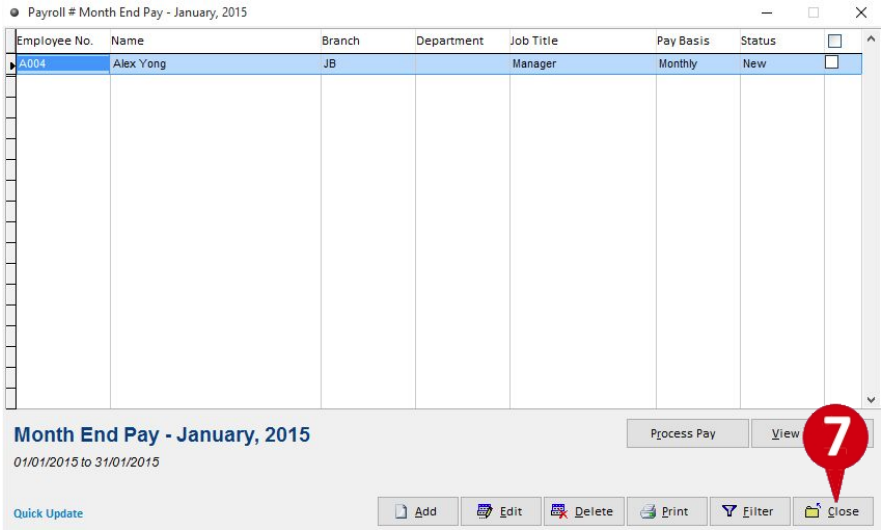 Click Close.
Step 3: Download and export excel file data from Ingress into Excel File. #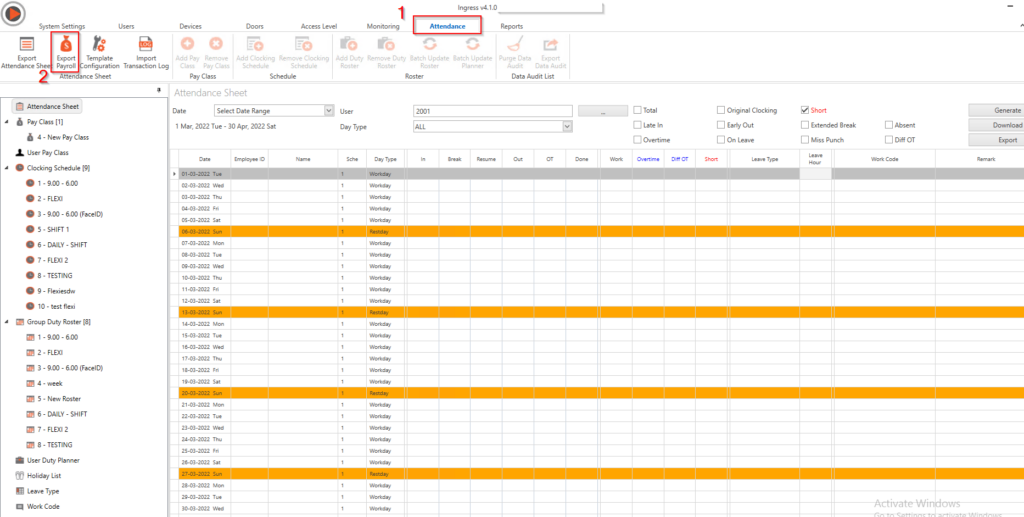 Go to Ingress Software and click Attendance.
Click the "Export Payroll".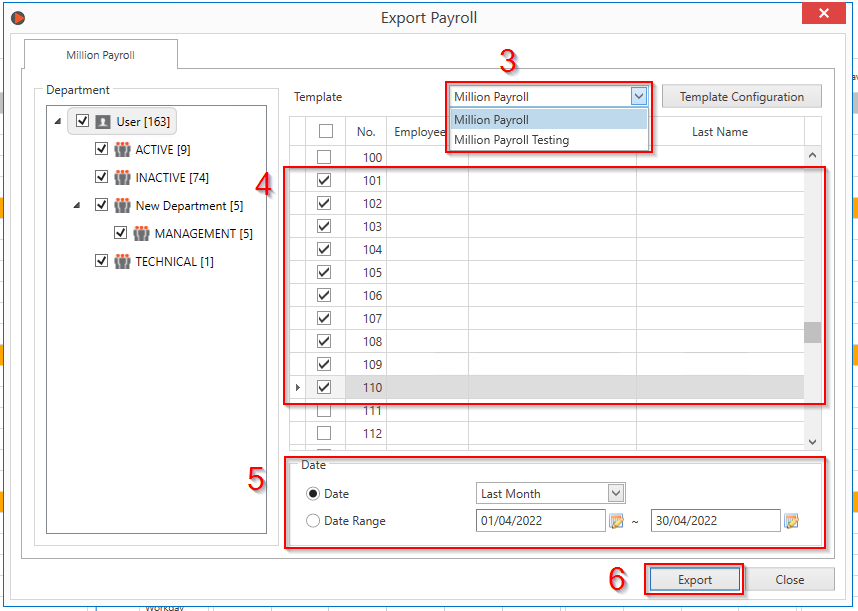 Select Million Payroll Template.
Select the user to export data.
Select the date range.
Click the Export.
Step 4: Set File Format in Million Payroll. #
The main purpose of this step is to allow Million Payroll capture data from excel spreadsheet
correctly. User need to matched the column in Million Payroll with the column in Excel Spreadsheet.
This setting only need to perform one time only.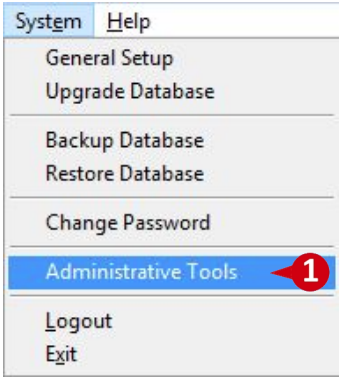 Go to System then select Administrative Tools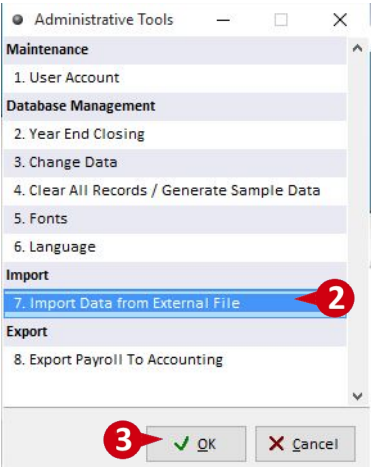 In menu, select Import Data from External File
Click OK.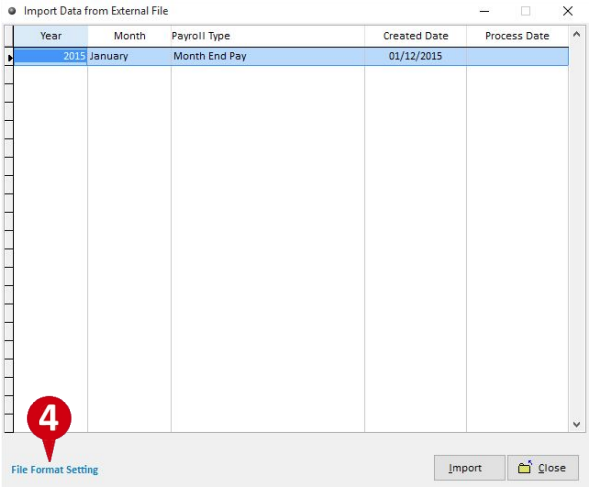 Select File Format Setting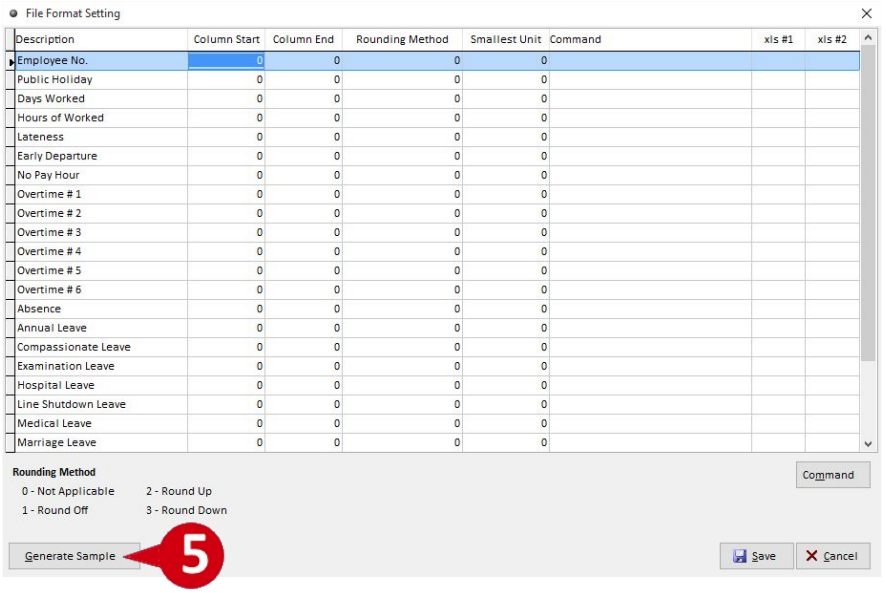 Click on Generate Sample.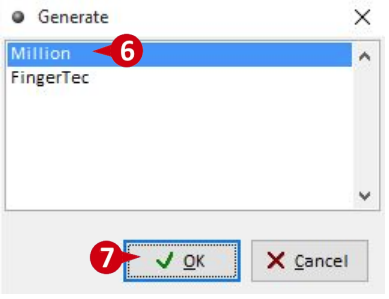 Select Million
Click OK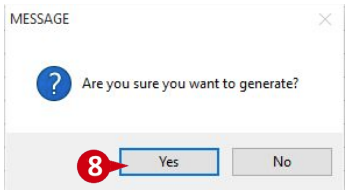 Click Yes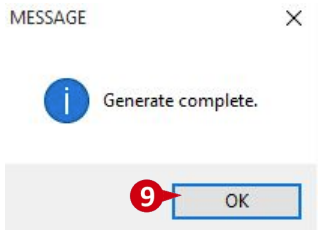 Click OK

Enter xls#1 number according to column number in excel spreadsheet.
Eg: Public Holiday in Excel is under C3 column. In million, user need to enter 3 under Public Holiday in xls#1 column.
NOTE: If column in Million does not appear in Excel spreadsheet, user need to enter 0 in Million to indicate the column is not in use.
Click Save.
Step 5: Import data into Million Payroll #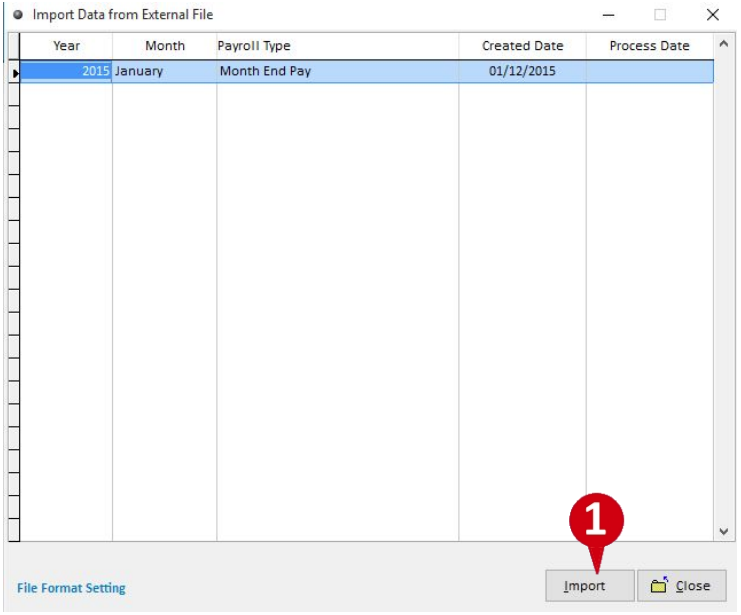 Click Import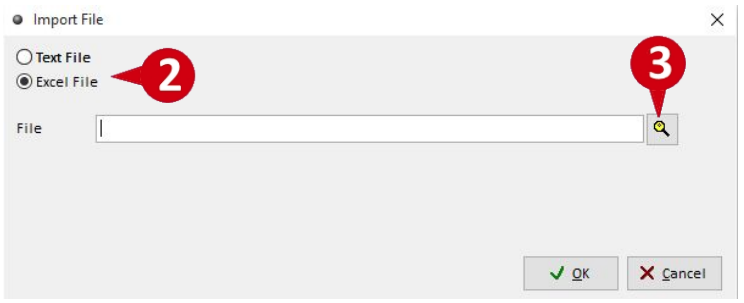 Select Excel File option
Click search button to search the file.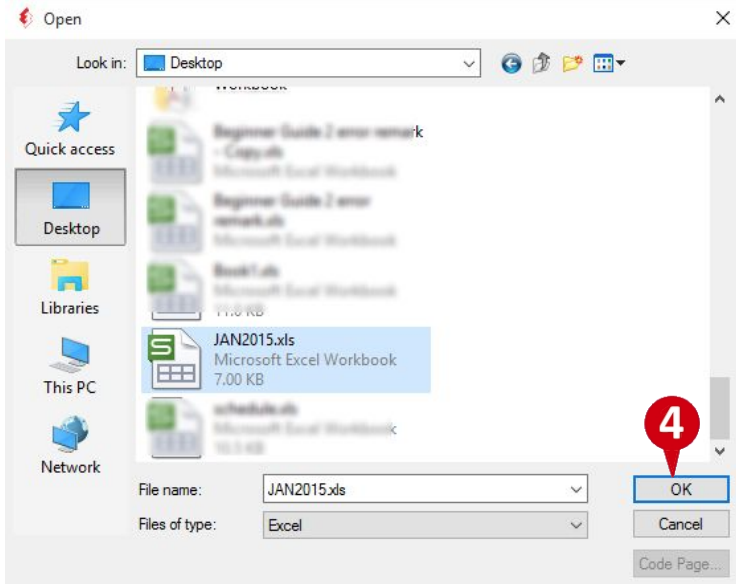 Navigate to file location and click OK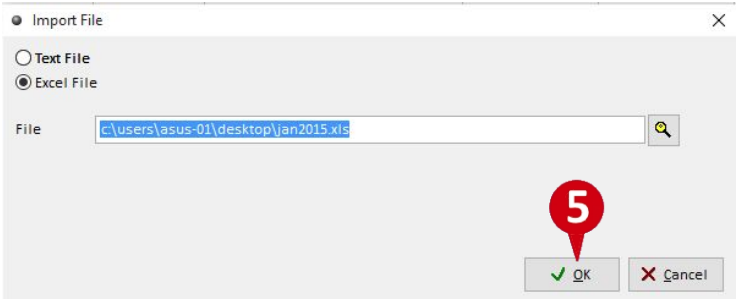 Once system display the file directory, click OK.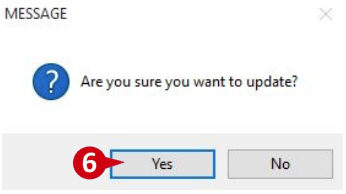 Click Yes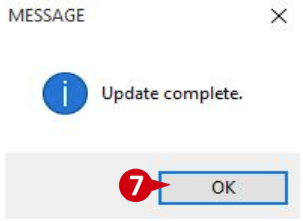 Click OK
Step 6: Save and process the payroll. #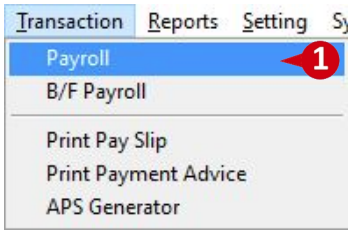 Go to Transaction and click on Payroll.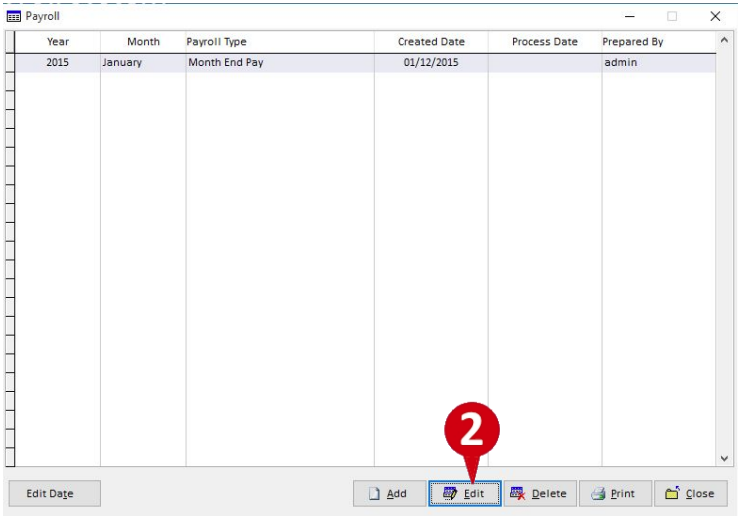 Select monthly payroll and click Edit.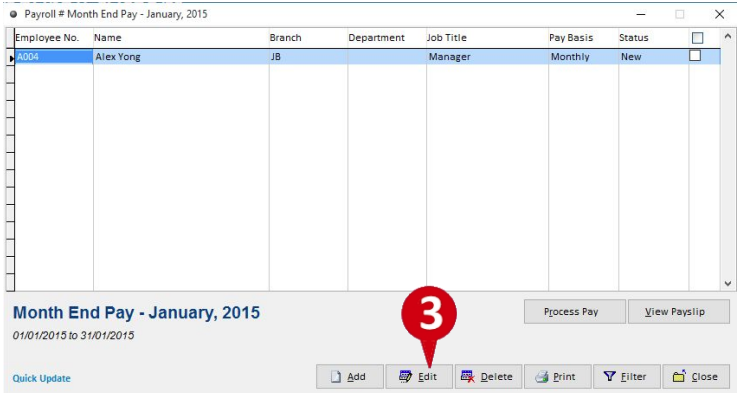 Select employee record and click Edit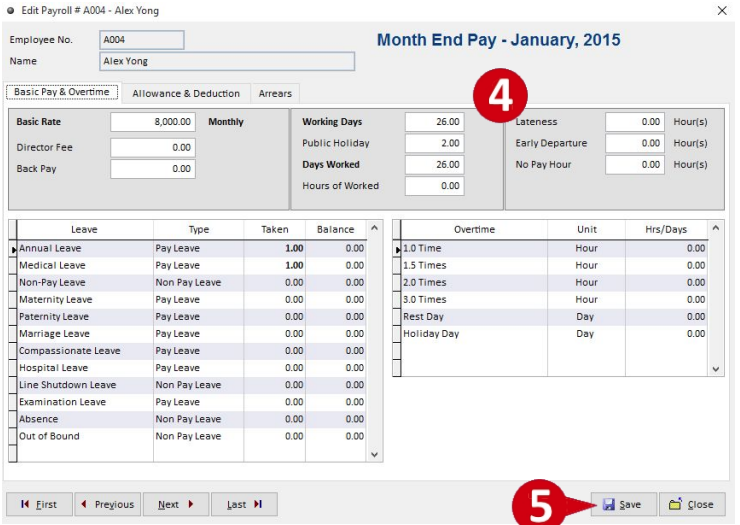 View the data import from Excel file.
Click Save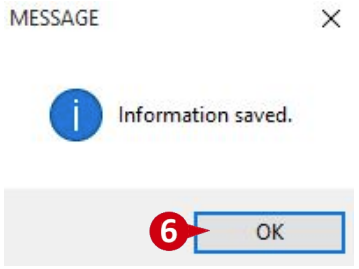 Click OK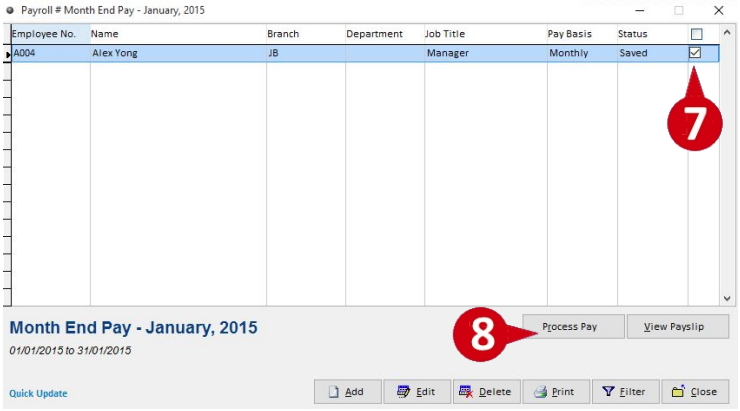 Tick on the record
Click on Process Pay

Click OK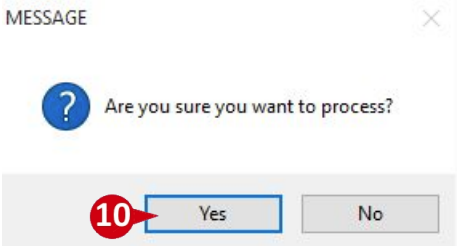 Click Yes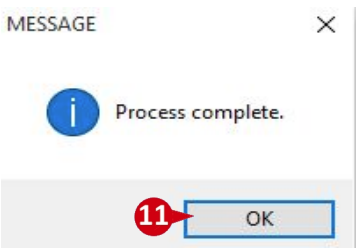 Click OK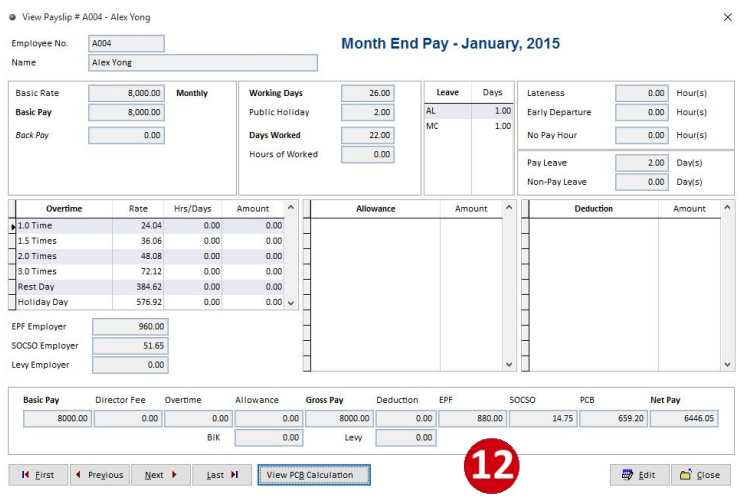 Click on View Payslip to view the payslip.