1. Reset password by SADP Tool
Tool:
SADP Tool
Please follow the link to download the latest version of SADP:
http://files.accessglobal.info/SADP%20Tool/SADP.exe
Connect the device to local network and open SADP Tool to search online devices.
Select the device and click Forget Password: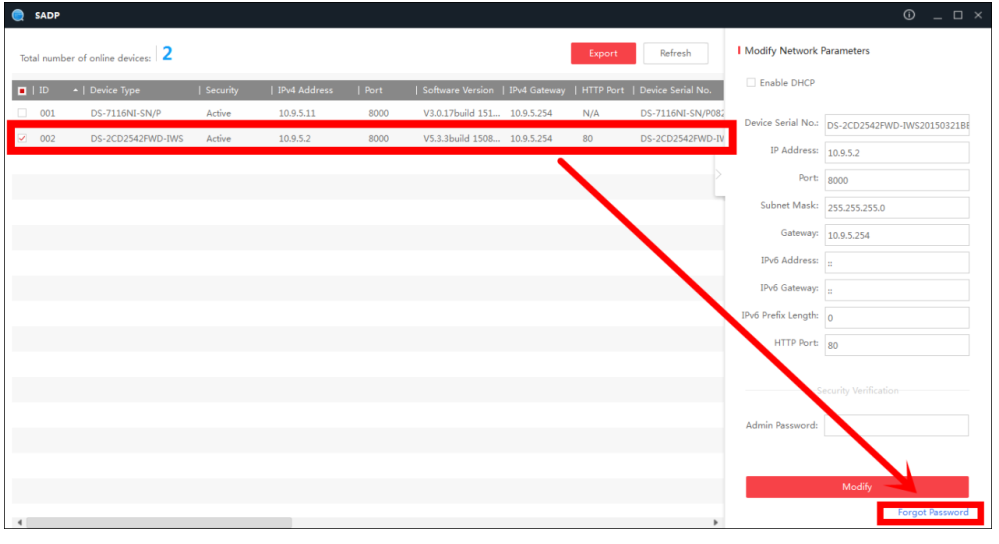 Click Export to save XML file, send the XML file to HIKVISION technical support
team.

Remember !!! Don't not  turn off your device until they send you the email

Email this file to :
support.my@hikvision.com #
HIKVISION technical support team will return encrypt file or forward your request to
local distributor. Choose the path of the encrypt file, input your new password and
confirm, click Confirm and your password will be reset.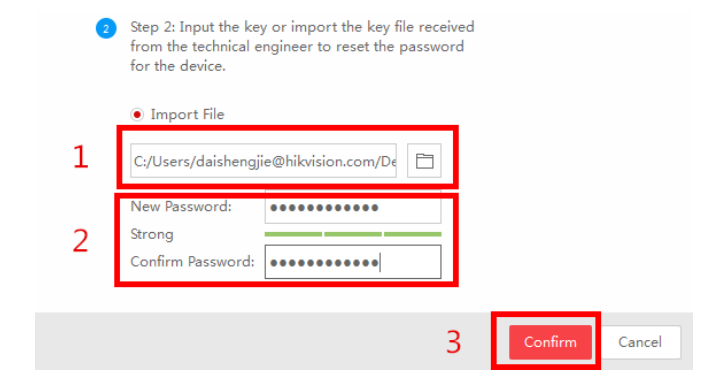 Note: Once you get the file, it will be expired after 24 hours.